Our Spring Celebrations collection is going live today!  We're stocking the shop with everything you need for a beautiful and unique hand-crafted Easter and/or Equinox celebration.
   I've been having fun making these little hand embroidered pendants.  They remind me of sweet fancifully decorated eggs.  Each one is on a ribbon long enough that it can be worn as a necklace.  They are also perfect for decorating an egg tree, nature table, basket or just about anywhere!
Just click the title above each set to see the listing!
It's hard to say for certain, but she may just be my favorite.  The colors are softer in person, more muted and delicate.
This one has a great textural quality. And the color combination ended up being just gorgeous.
Ladybugs: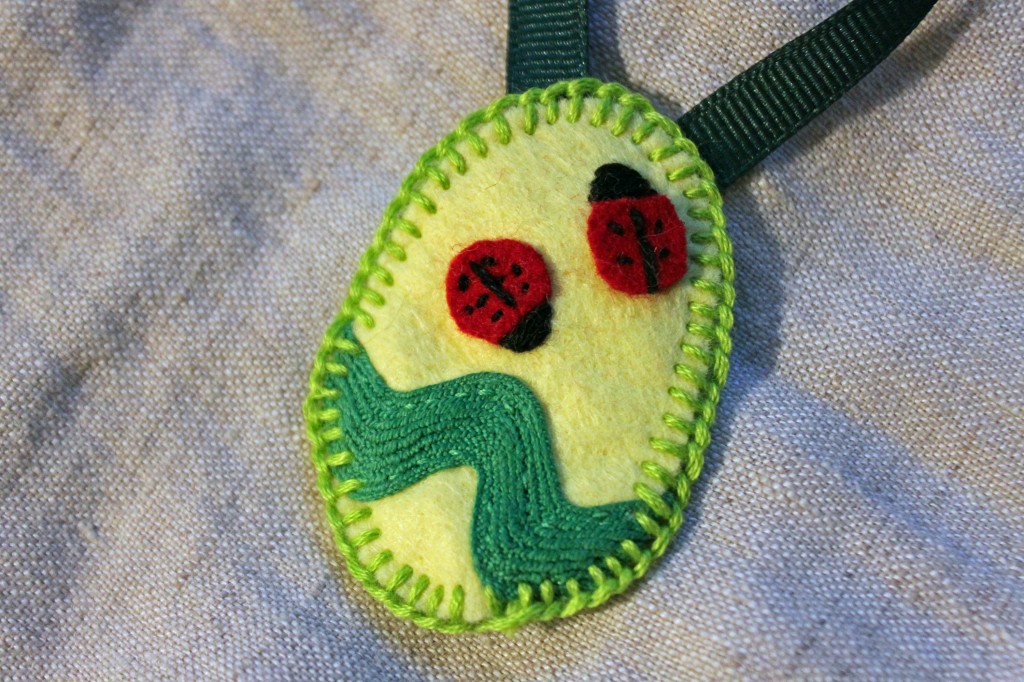 Inspired by the one I found climbing my bedroom curtain.  The first of the season.  Spring is coming folks!
So cheerful and bright!
And the large Rainbow:
Just beginning to peek out from behind some needle felted clouds.
One little Frolicking Bunny: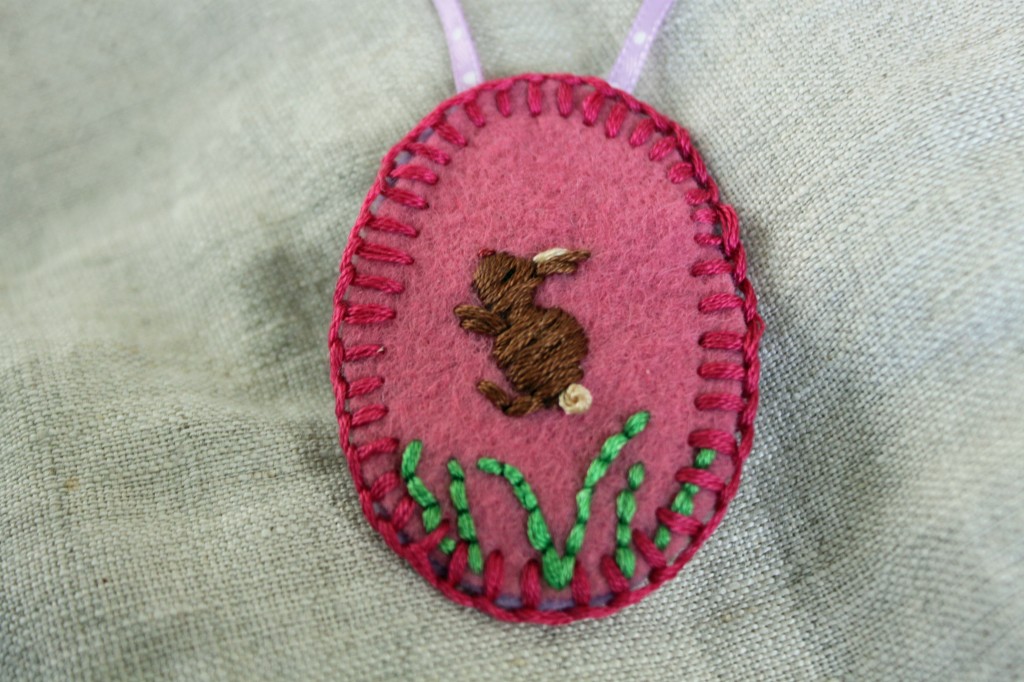 In fun girly colors with polka dot ribbon ties.
And the Chick: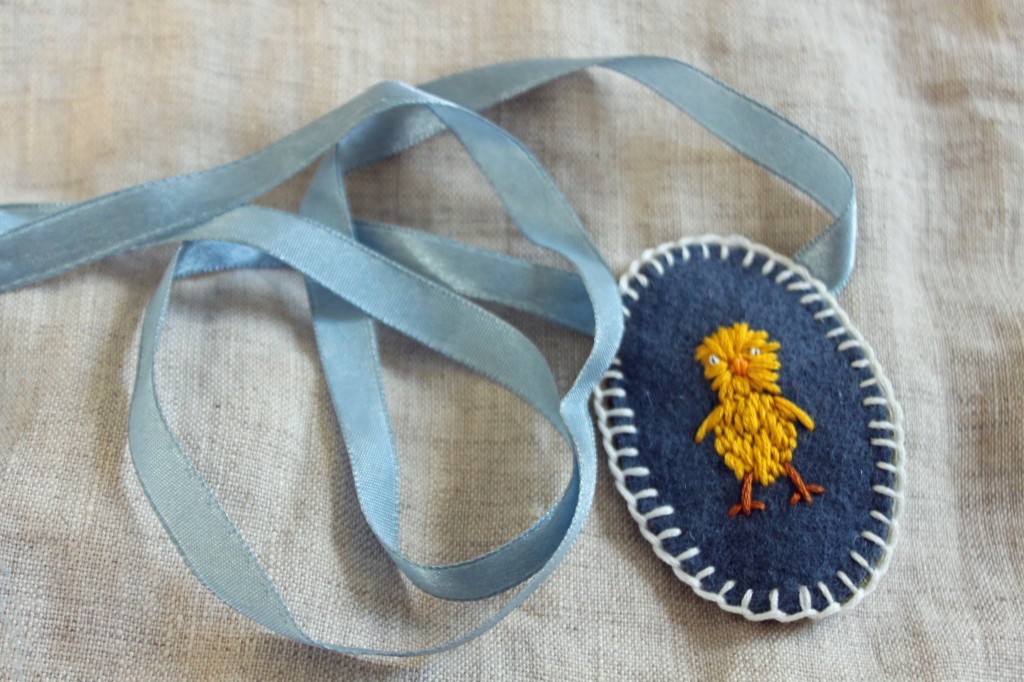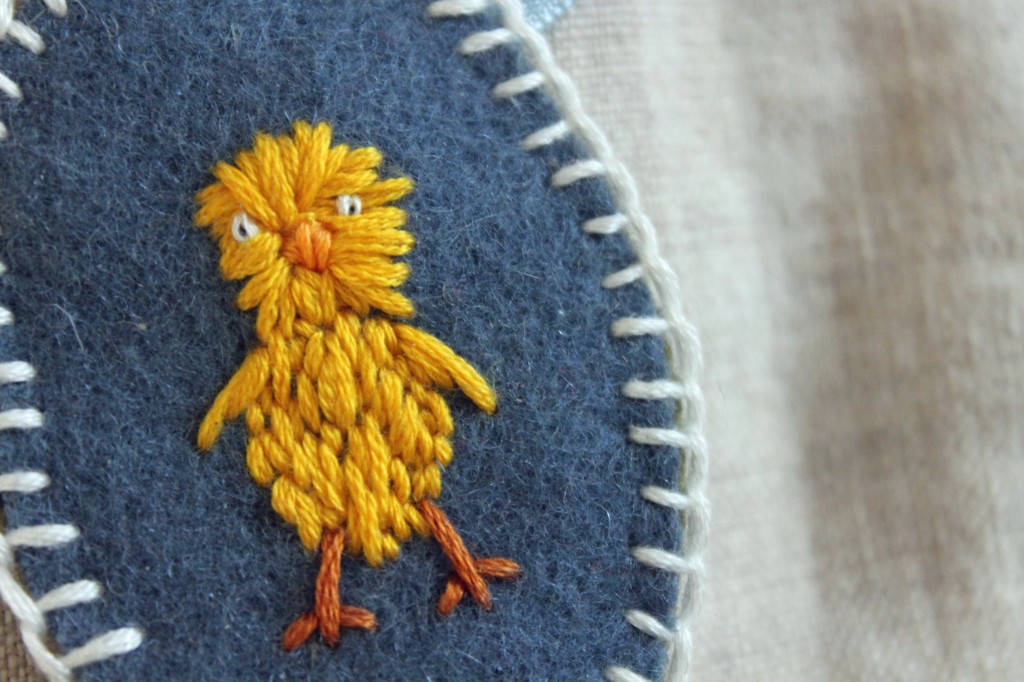 The kids say he looks rather disgruntled, but that's just a part of his charm.  I say he's all the cuter for it.  And several of them have claimed him as their favorite, so I can only assume that they concur.
There are going to be so many wonderfully tempting treasures added to the shop over the next couple of days!  Do stop by and check it out!  And be sure to order soon so that we can make certain all the loveliness arrives on time!