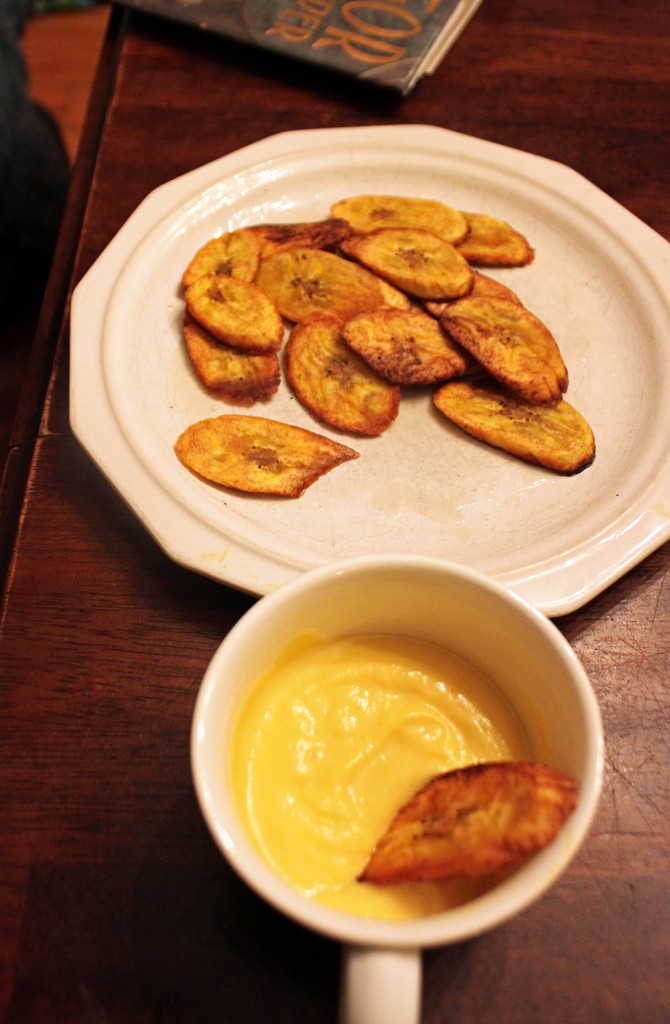 This is why I could never be a food blogger.  To be a food blogger, you need to look ahead and pull together fabulous dishes in advance so that when holidays and other occasions come around, everyone can benefit from your experience.  But no, I am a craft blogger.  I make things.  And when I'm done making them, I tell you about them.  When I get the chance.  Even if it's two days too late to be of any use.
For those who were wondering, our latest food venture is the Auto-Immune Paleo Protocol, for reasons that are beyond the scope of this post, which is probably going to be quite long as it is.  This site has been an incredible resource.  It's going pretty well so far.  One aspect that has been an absolute pleasure is that Seraphina can now have everything we eat, exactly as we eat it.  Or well, maybe cut up a little smaller anyway.  There is no more cooking a whole meal only to remember just as I'm about to serve it that baby has nothing to eat.  I don't miss the ensuing panic one bit.
The older male types in the house seem to feel that viewing at least part of the Super Bowl is important.  I think it's more that it's an event than anything else.  Me?  I couldn't care less.  Seriously, I had to look up whether Super Bowl was one word or two.  But it's once a year, so I try to humor them.
Since we just started with all this food stuff and I'm trying to keep it fun, I thought I would surprise them with a special snack.  I cut plantains on a diagonal and fried them in coconut oil.  Once salted, I served them with this sauce, hoping it would be kind of nacho-ish.  It wasn't really, but they still found it delicious.  I ate mine at the dinning room table with Seraphina while reading a book, which was just fine with me.
Steve went to bed before the half time show. After which I suggested we switch to watching an episode of Africa.  They both readily agreed.  My hand-quilting and I where happy to join them.
I've been making these Onion Petals for a while now.  It's inspired by a recipe I found in an issue of Mary Jane's Farm.  As is, they are not AIP compliant.  But without the paprika they would be.  They are a great favorite in this house.
"Cheddar" Onion Petals
4 onions
2 T olive oil
1 T apple cider vinegar
3 T coconut milk
3 T nutritional yeast
1/2 tsp kelp powder (optional)
1/2 tsp paprika powder
1/2 tsp sea salt
Combine everything except the onions in a medium mixing bowl.  Slice off the ends of the onions and peel them.  Slice in half like this…
and then in half again like this:
For the larger outside layers, I sometimes cut them in half again.
Pull apart all of the layers and toss them in the sauce to coat well.  Dehydrate at 145 for approximately 8 hours until crisp.  Serve immediately (they re-hydrate quickly and don't keep well).