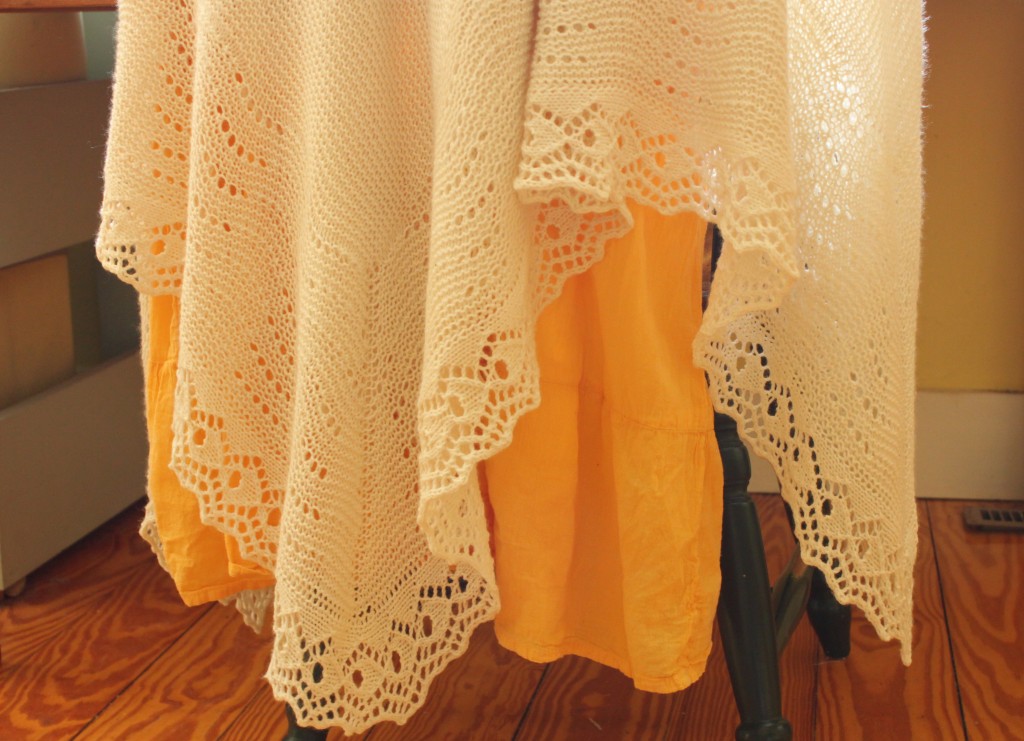 That's the name of the paint color that we are oh, so slowly covering most of our first floor in.  I like to think that I'm above being influenced by the names of colors.  Surely I can't be swayed by something so superficial?  The wildly disproportionate number of colors we've used with textile related names seems to indicate otherwise!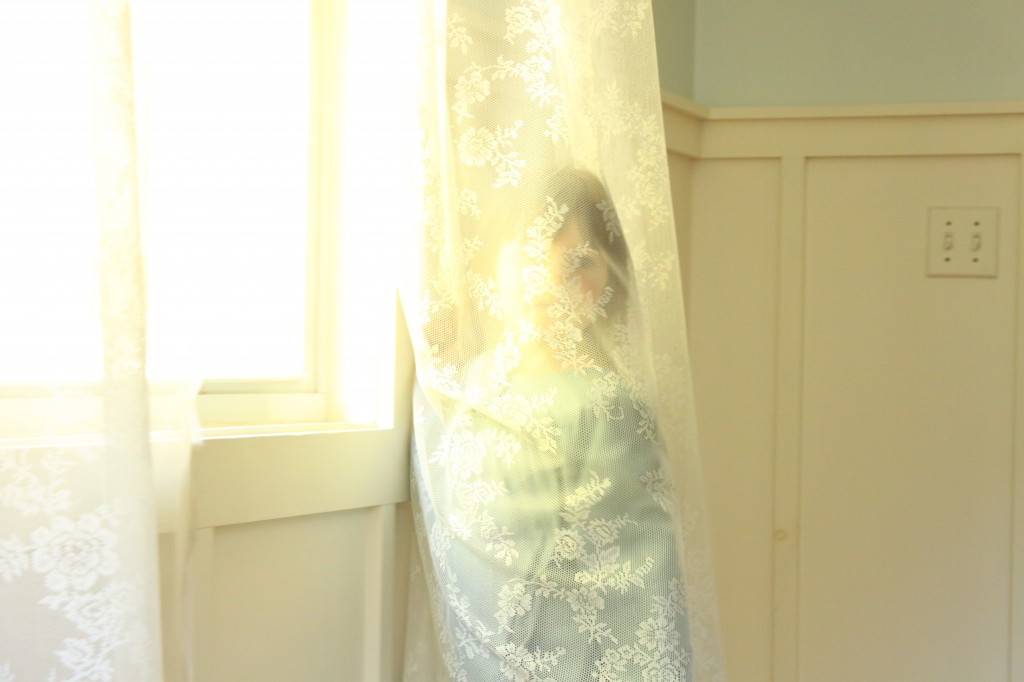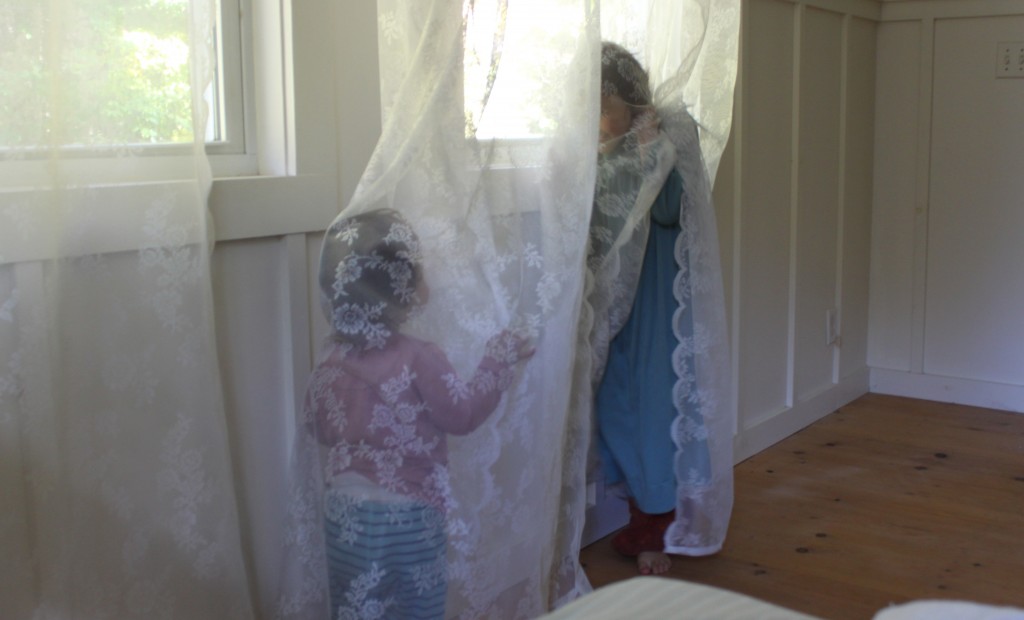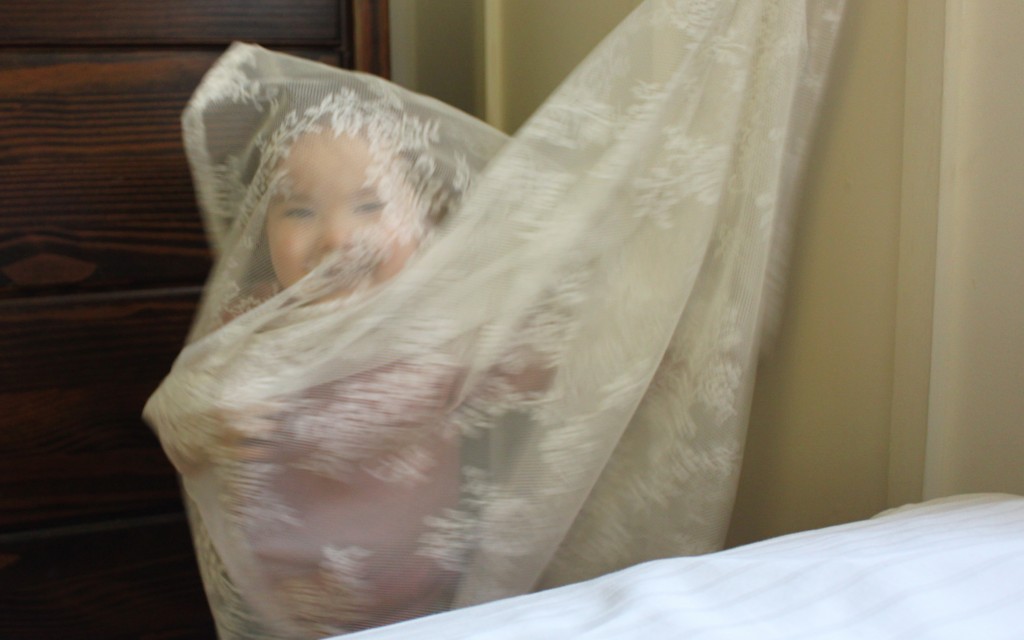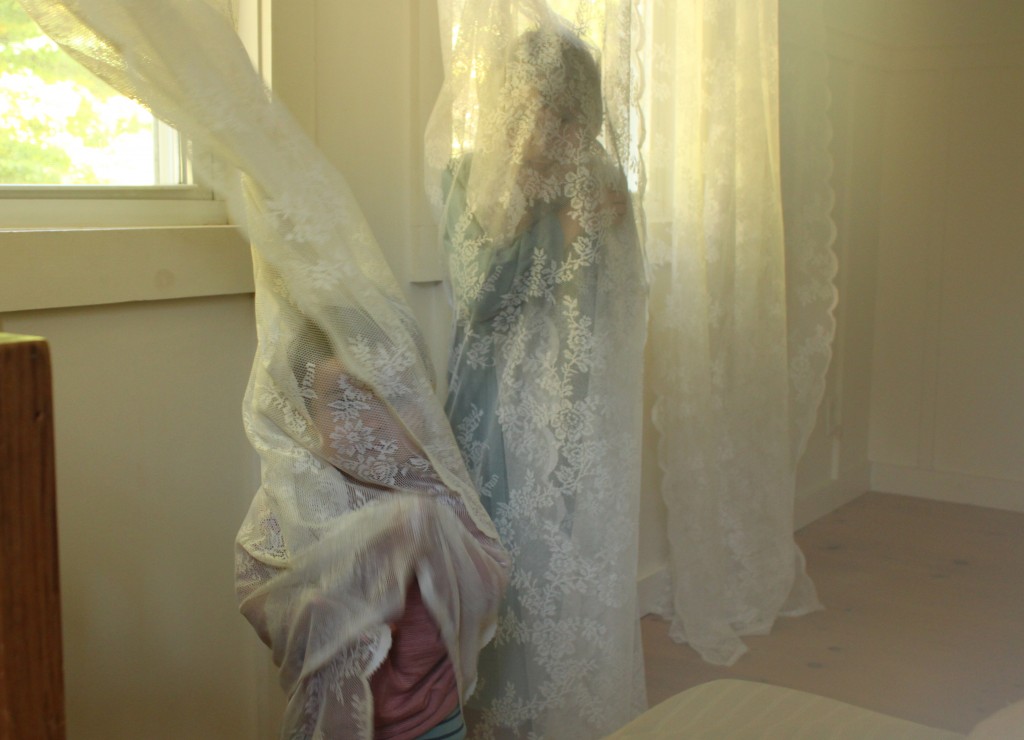 Every morning two pajama clad little girls hide in my curtains giggling.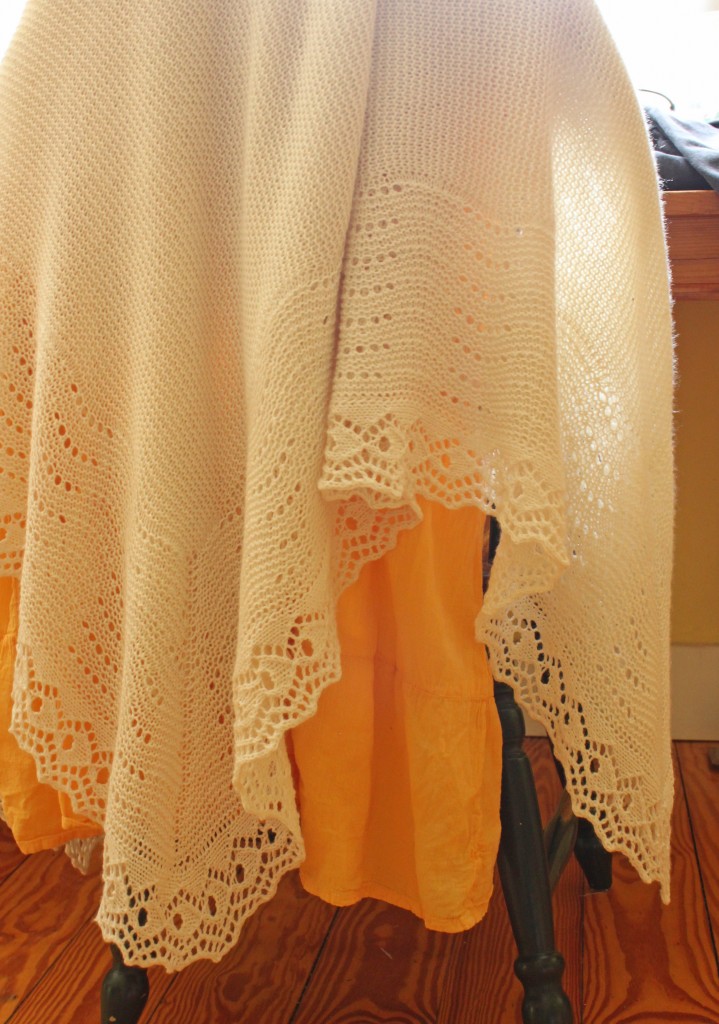 I never shared Seraphina's toddler blanket, though it's been done for six months or so now.  I meant to get very official photos of it laid out to block or hung up in the sunshine or most especially, me carrying her all bundled up in it.  But of course I never did any of that.  All I have are a few pictures that happen to include her shawl.  Including the two that I just happened to snap while admiring it one day.
Usually I'm not the least bit conceited about my knitting projects.  I enjoy making them and I enjoy using them, but I don't think that makes me anything special exactly.  I'm just so tickled by this particular knit, completely smitten really, that I feel as though perhaps just a bit of it's glory is reflected back on me and sometimes when I look at it, I confess that I may be just a wee bit pleased with myself.  
It's huge.  I made the large version.  I used an adult sized sleeping bag, unzipped, to block it and the blanket stretched to it's full width and length.
It was worked in soft and squishy Bare Stroll Fingering Sock Yarn. The undyed yarn is a beautiful warm cream color and using it meant that I could make a mostly merino blanket for a very reasonable price.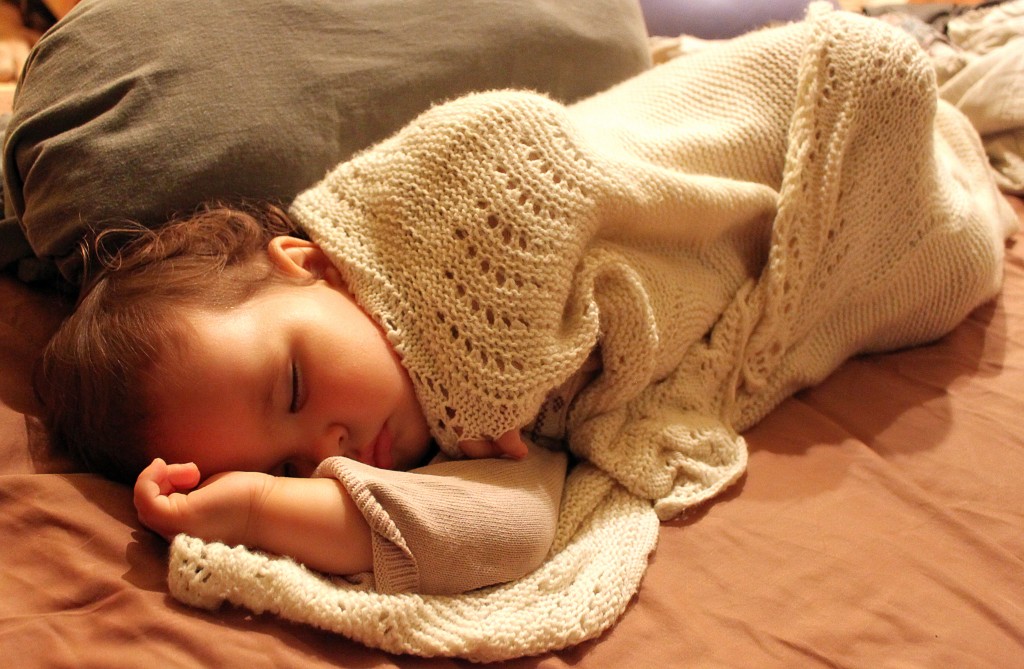 Her shawl- for a shawl it truly is, knit in the traditional Shetland Hap Shawl style, is much beloved.  She always sleeps under it.  She's carried down from her naps wrapped in her creamy woolen cocoon.  It's understood that she's not really awake and ready to join in life again until she's willing to shed her shawl.  Mairi is rather jealous and has asked me to make her one.  I can't blame her really.  I dream of having one of my own as well.
I'm now reading Why Can't I Get Better?  all the way through and it's fabulous.  I highly recommend it to anyone suffering from chronic illness.