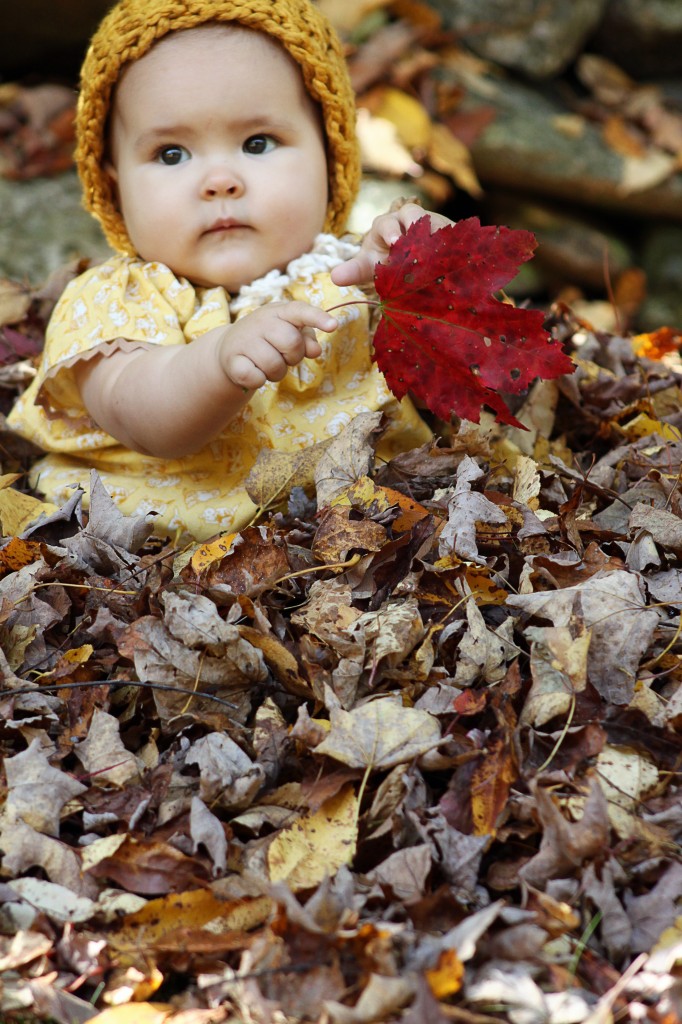 And this year…
Finally ready from some leaf jumping fun with her big siblings in her new High Waisted Overalls!  And oh, is she ever so pleased about it.  The autumn season has been one of magical discovery for her, from the very first leaves drifting perplexingly down from the trees while she stood pointing skyward calling, "uh-oh! uh-oh! fell!" to the leaves placed in her hands that were so brightly colored and lovely that she kept calling them flowers, and now on to crispy-crunchy leaf jumping fun.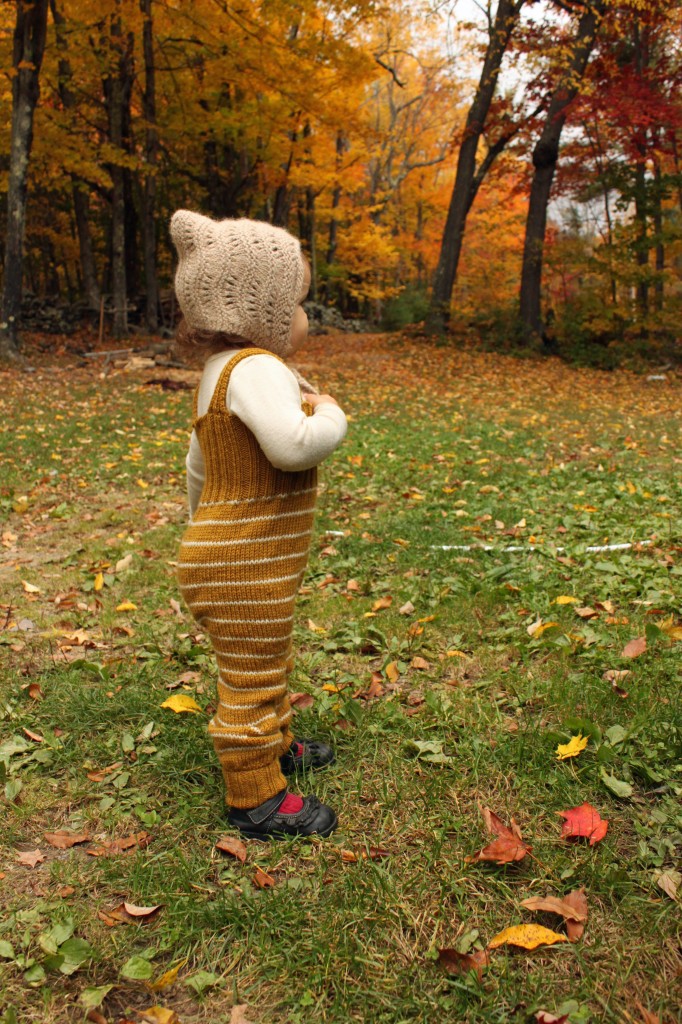 I worked on these overalls late in the summer, just as the goldenrod was starting to go over.  We would be on our way somewhere and I would be knitting away as we passed field upon field reflecting the colors in my hands.  It was such a lovely feeling to be tuned into the natural world in that way that I started to think I should knit from nature, taking my cues from the season all the time.  Of course winter might get a bit monotonous.  And easily stained.
These photos were taken on one of our forest days, when the three littlest ones and I were sheltering under some trees at the edge of the woods, near our fire pit, during a light rain.  We roasted apples and baked potatoes and made a small impromptu pile of leaves for playing.  They have a monstrous heap now.  One that all five of them could hide in without detection.