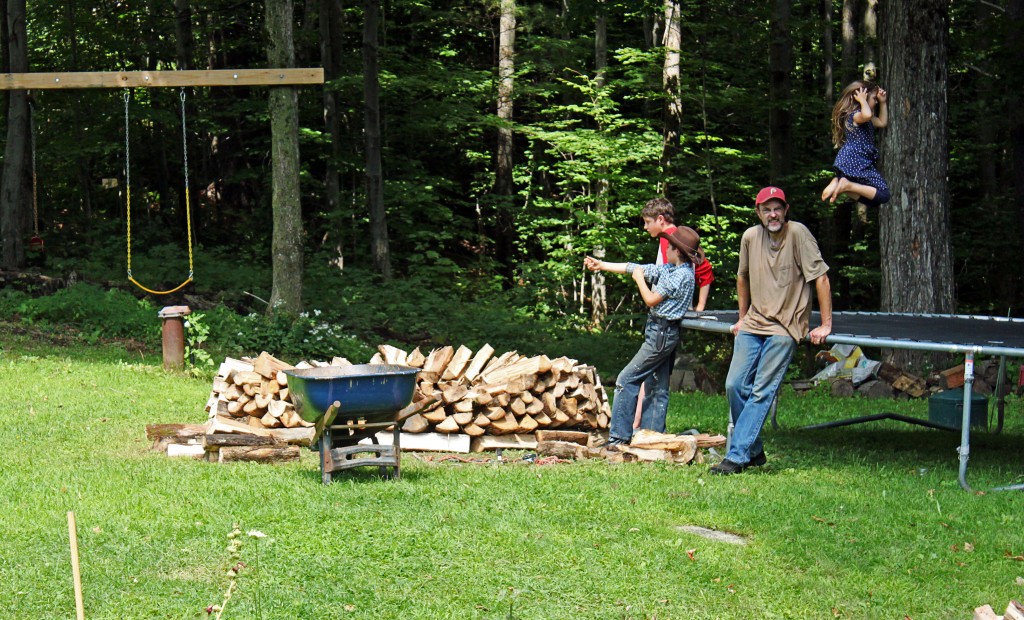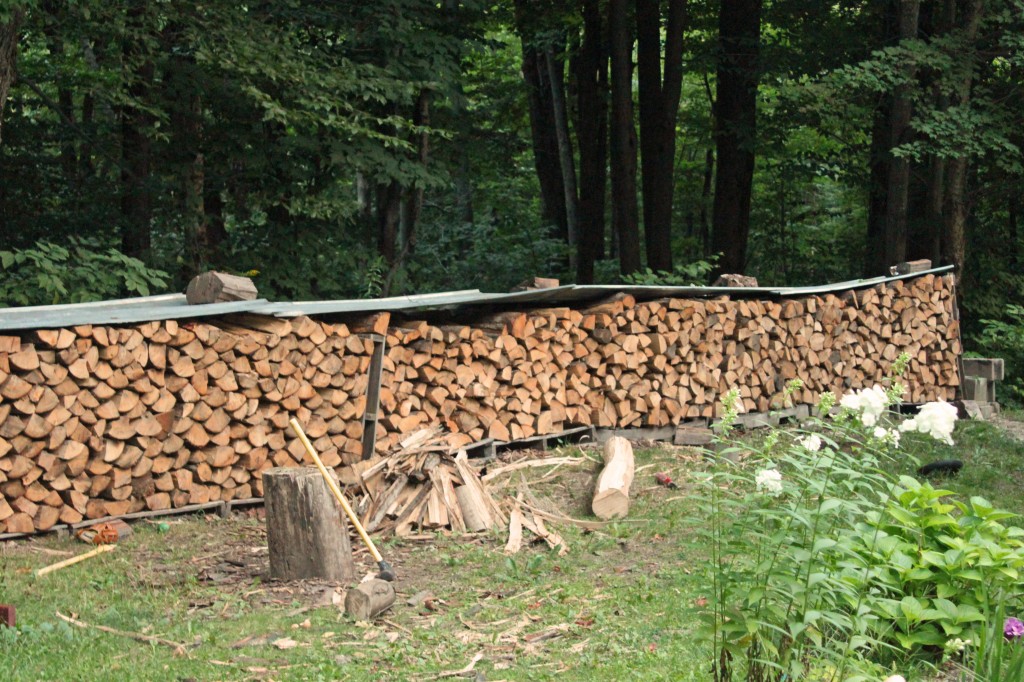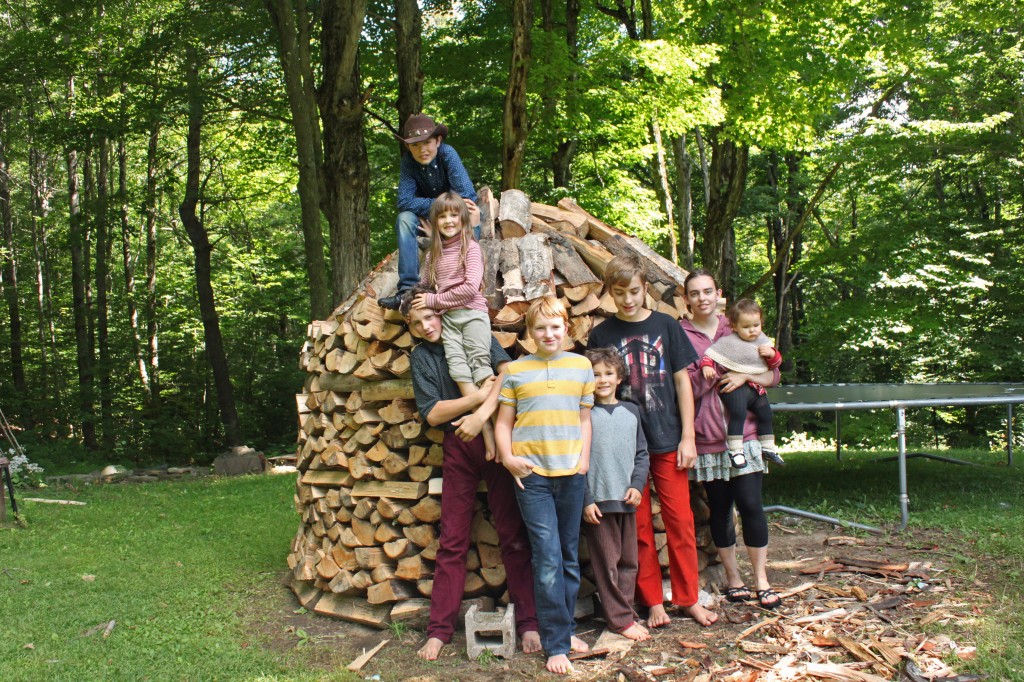 "Every man looks upon his woodpile with a sort of affection." ~Henry David Thoreau
In this case I think it's understandable, this one is a beauty with a lot of charm – you know, for a wood pile!  Once our regular wood storage was full Steve decided to get a bit creative with the over-flow and, along with Iain and Elijah, spent a portion of last week building a holzhausen.  This is an old-fashioned, European, beehive shaped stack- practical for a number of reasons, but artful as well.
Later in the week we were entertaining house guests from out of state; old friends that we cherish dearly, but scarcely get to see.