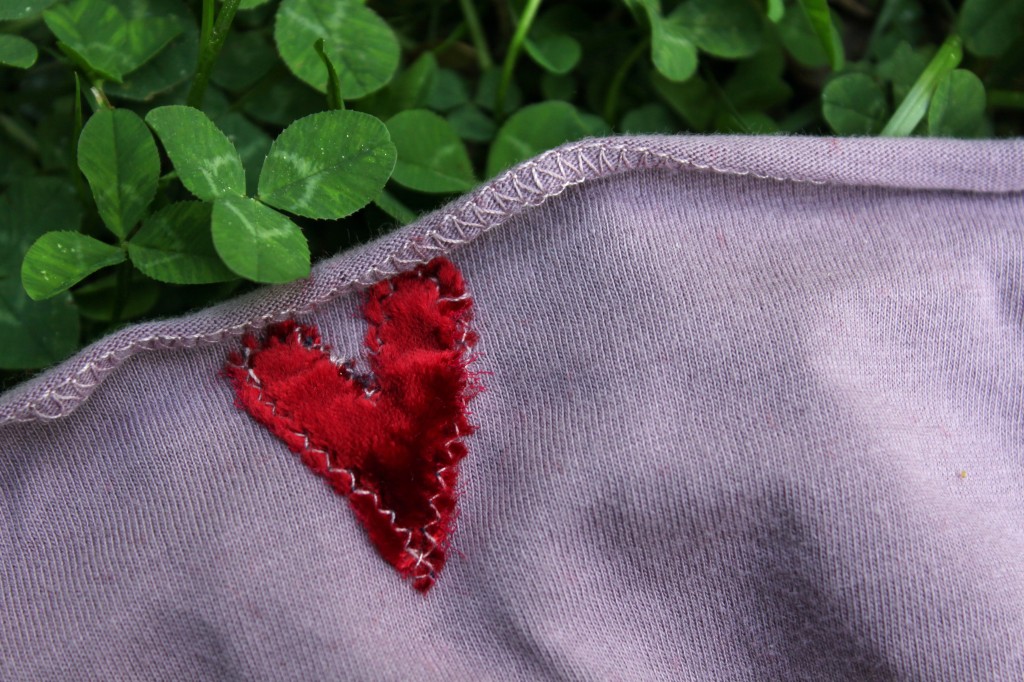 "I want us as women to enjoy our timeless beauty and feminine essence."
~ Claire, owner and creator of Cherishing Woman
I've recently had the privilege of trying a womb wrap for the first time.  It's a concept I became interested in after my last pregnancy.  On her inspiration for creating these wraps, Claire says,  "I was needing the comfort and warmth on a physical level as well as on an emotional/comfort level. Like feeling wrapped in loving arms and held there all day till taking it off."
My wrap is the lilac organic cotton one.  I tie it a little funny.  I don't do well with things tied around my waist, so I wrap it around my hip bones instead, which would also work well during pregnancy.  My bone structure in that area isn't terribly stable, so that bit of extra support doesn't hurt either.
The idea is to bring warmth and a very gentle support to the back, kidneys, and womb area.  The wrap itself is a pleasant thing, and it's worth wearing as is, but the really incredible, brilliant part is this: there is I pocket.  I know, you are so not impressed, right?  But wait, there is more.  This is not just any pocket.  Oh, no.  This is a pocket to hold a hot water bottle!  Right there, all attached to your body!  Front or back, where ever you need it!  Hands free, going about your life all warm and cozy and comforted!  I think that other people -normal people- may not be as in love with hot water bottles as I am.  But here is the thing- other people are just wrong because hot water bottles are wonderful.  You know that kind of chronic pain that you get so used to living with that you don't even really recognize it as being there anymore?  It's just the background noise of your body until something happens to relieve it a bit and that little reprieve is just pure bliss?
I can't help but think how amazing this would be for a postpartum mother.  It would certainly be a truly unique gift.  You can totally lay and nurse comfortably with a hot water bottle kept in just the right spot.  I know, I tried.  The wee miss liked it too and drifted off quicker then usual.
I've been eyeing up the grey bamboo fleece for winter time when I'm always cold.  I think it must be like the equivalent of a teddy bear for grown ups girls.