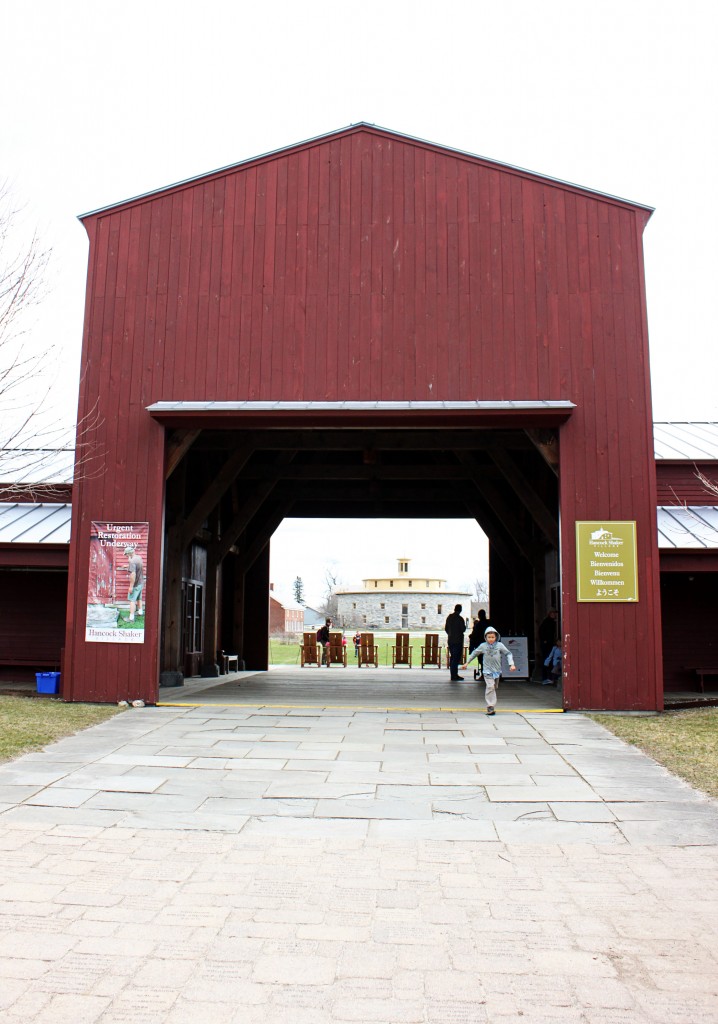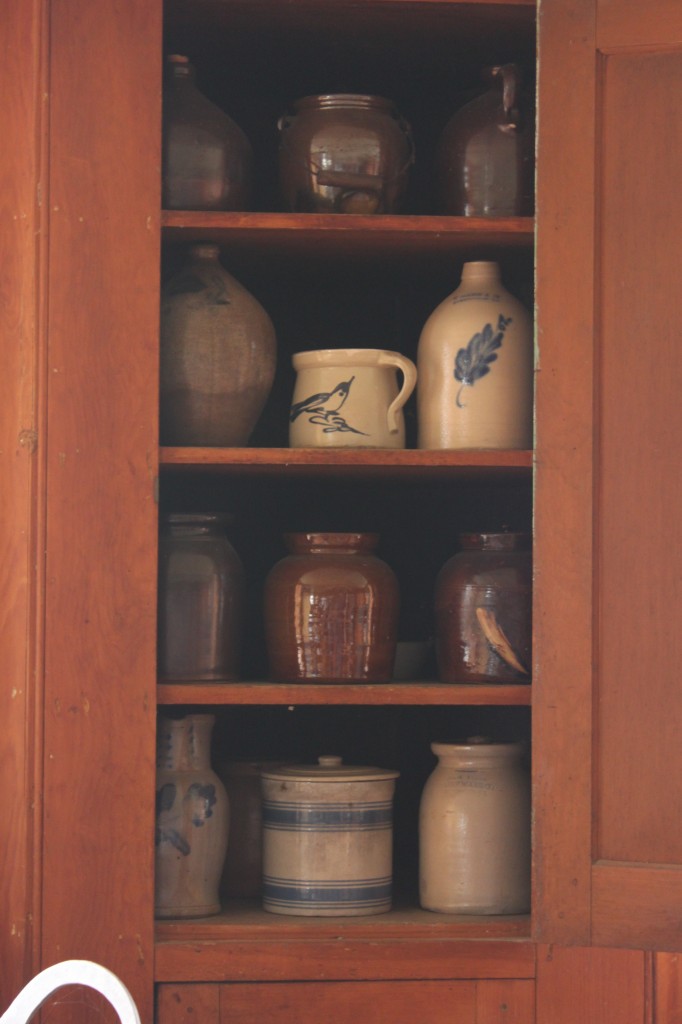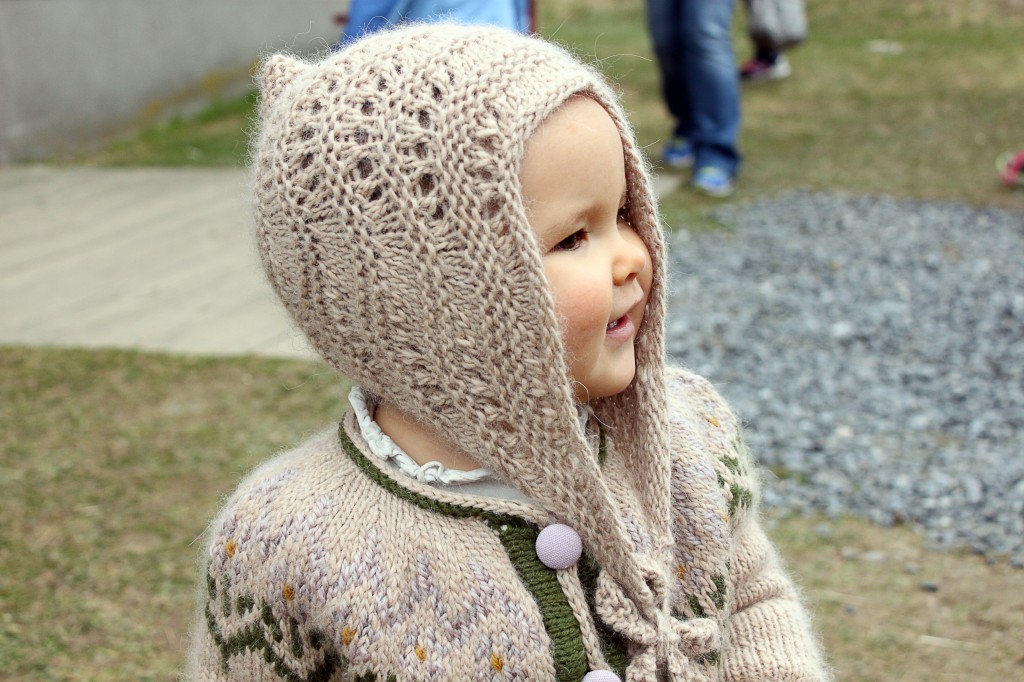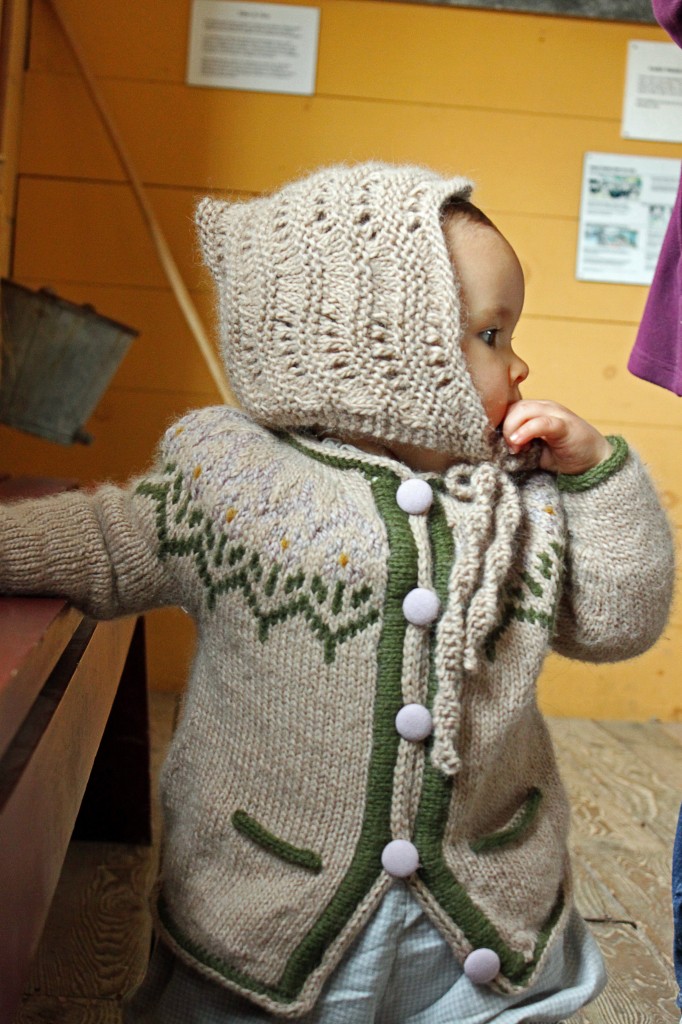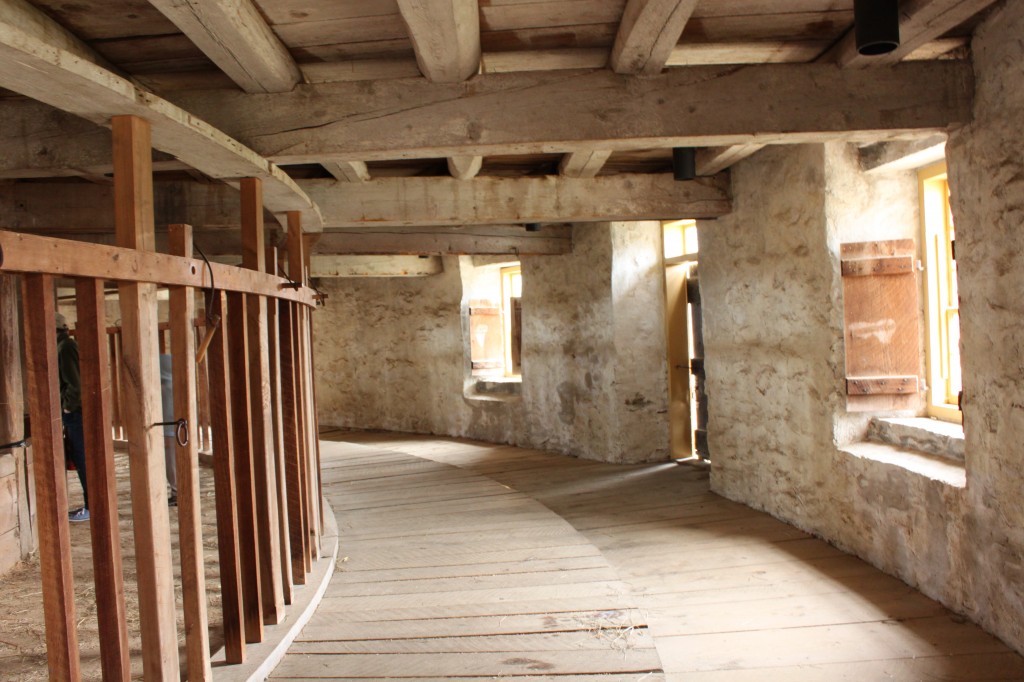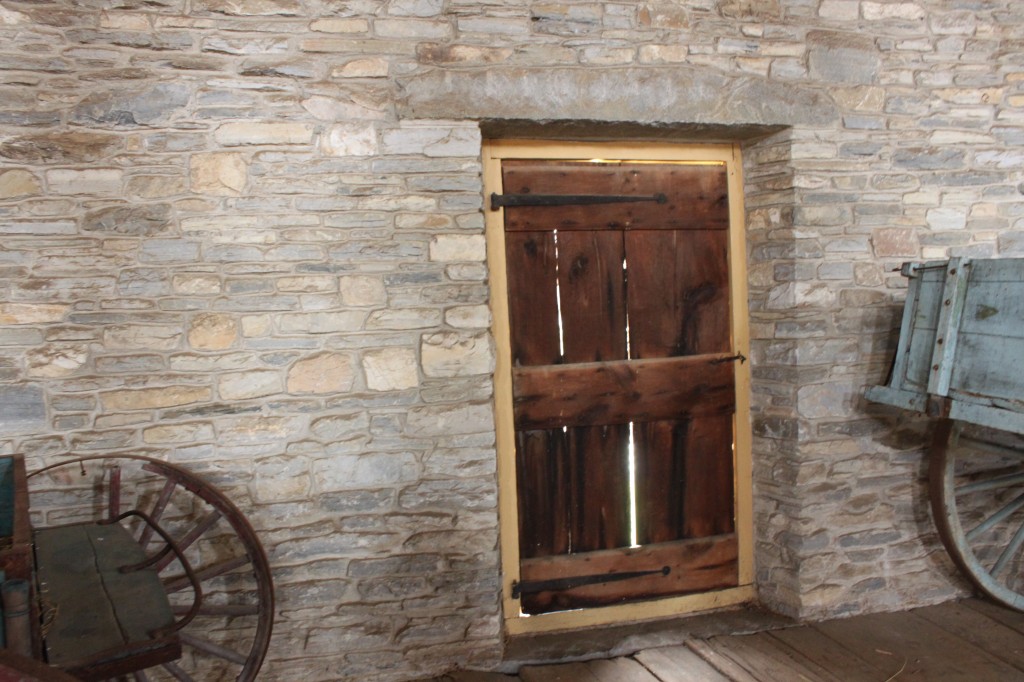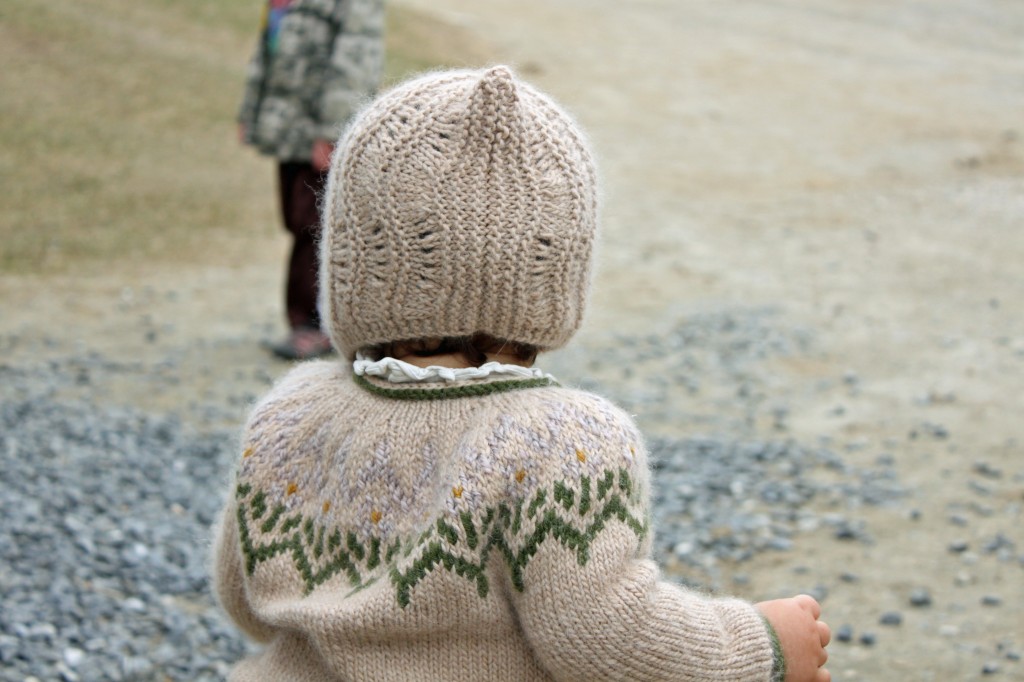 A couple of weeks ago we took a trip to meet my parents at Hancock Shaker Village.
That's Seraphina's birthday sweater.  There was just enough yarn leftover to make a little woodland sprite bonnet to go with it.  I survived the steeking, but I assure you, I'm in no hurry to attempt it again!  The whole process was fiddly.  I should have used a color with more pop for the flowers.  I knew it might be a problem and I was right.  I just loved both yarns so much that I hoped the influence of my affection would inspire them to play together nicely.  I couldn't find any buttons in my stash that I liked for it, so I whipped up some little fabric covered ones.
We've moved on to other birthdays now.  We will have two teenagers in the house before the week is out!  Mind-boggling…
I'm reading, let's see?  Four different books now?  It suddenly got hot and my brain went on vacation.  I can't keep track of them.  When I misplace one, I just pick up something new.  Saved by Ben Hewitt is the latest and it's looking promising.
After that atrocious winter we seem to have skipped spring and launched right into summer.  I'm livid.