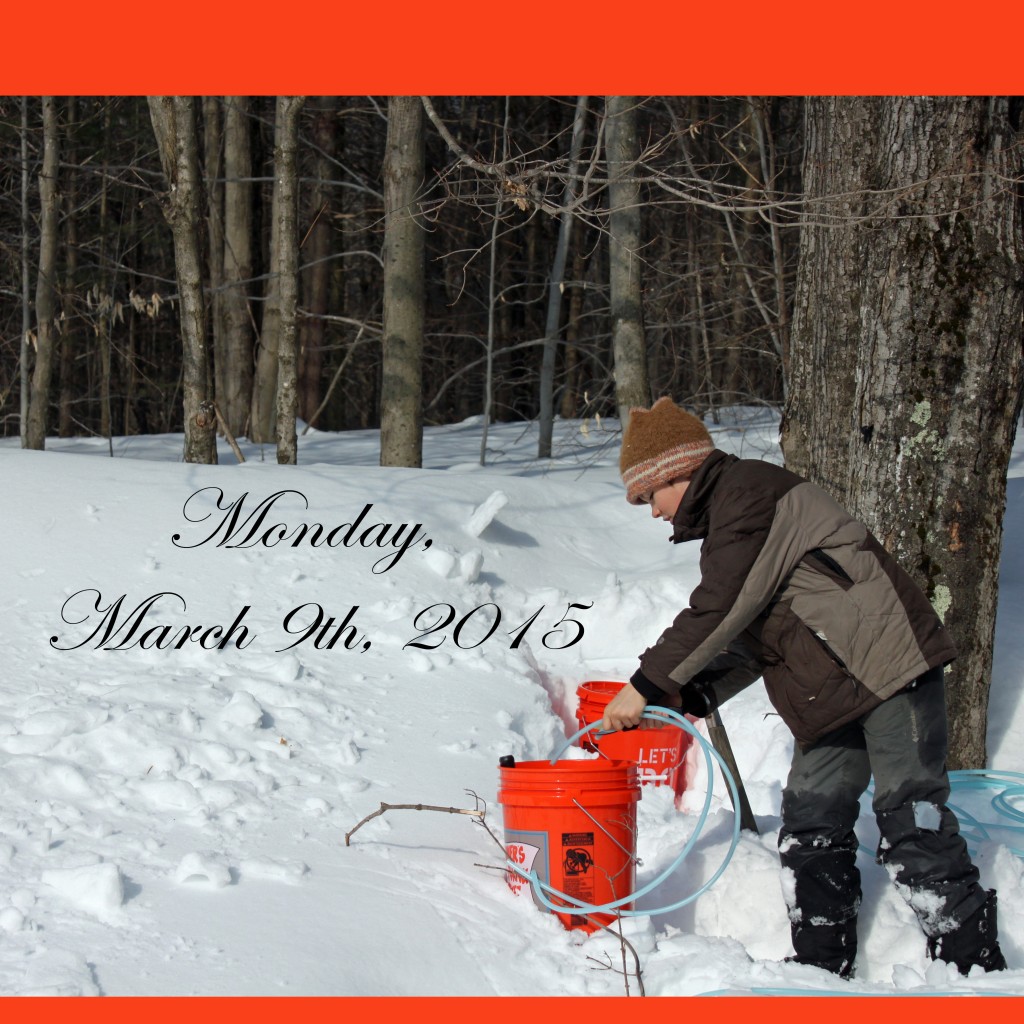 By breakfast time they had managed to bring the total number of taps up to 50, with another 15 added before lunch.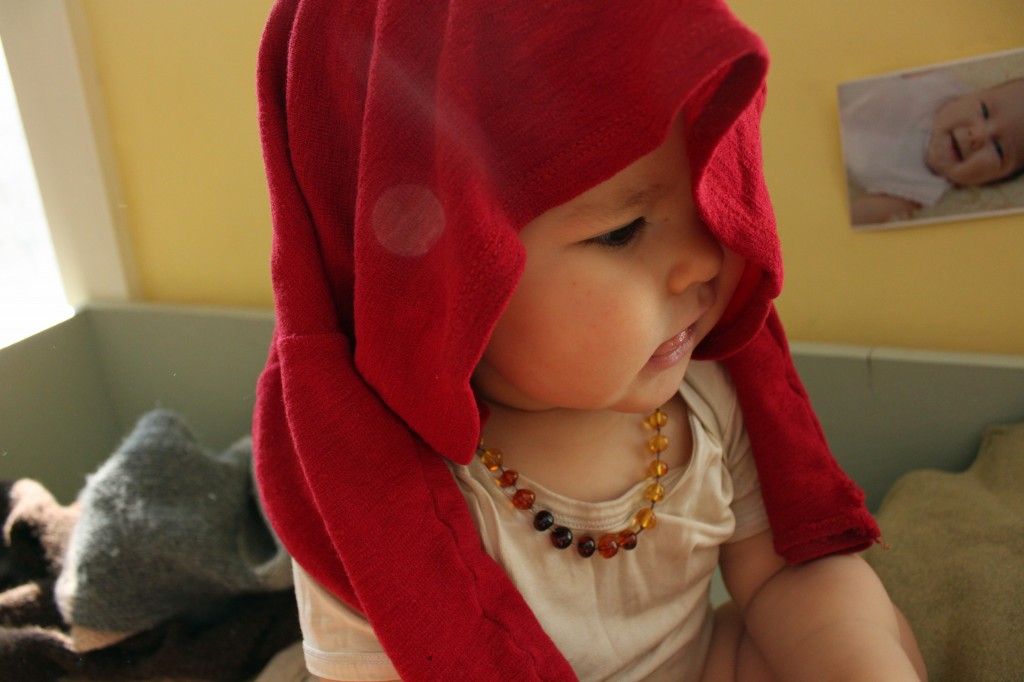 She believes me to be superfluous.  Clearly, she is completely capable of dressing herself.
Dancing our way through chore time…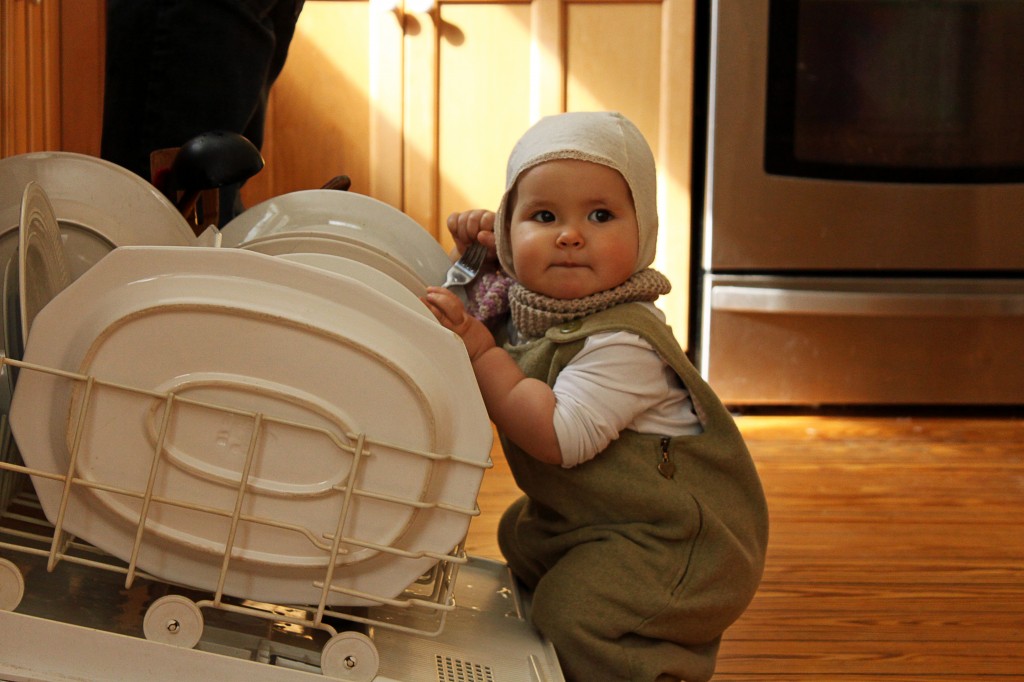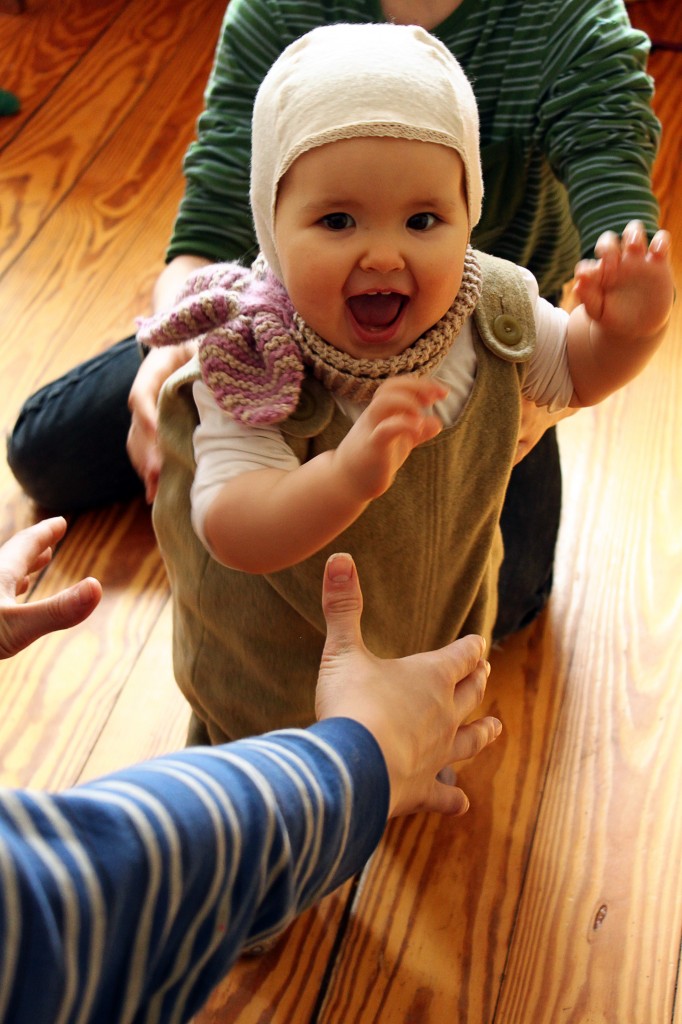 She calls Elijah, "Lila" and Iain, "EEEE!" (usually while standing at the baby gate at the bottom of the stairs yelling for him to let her up).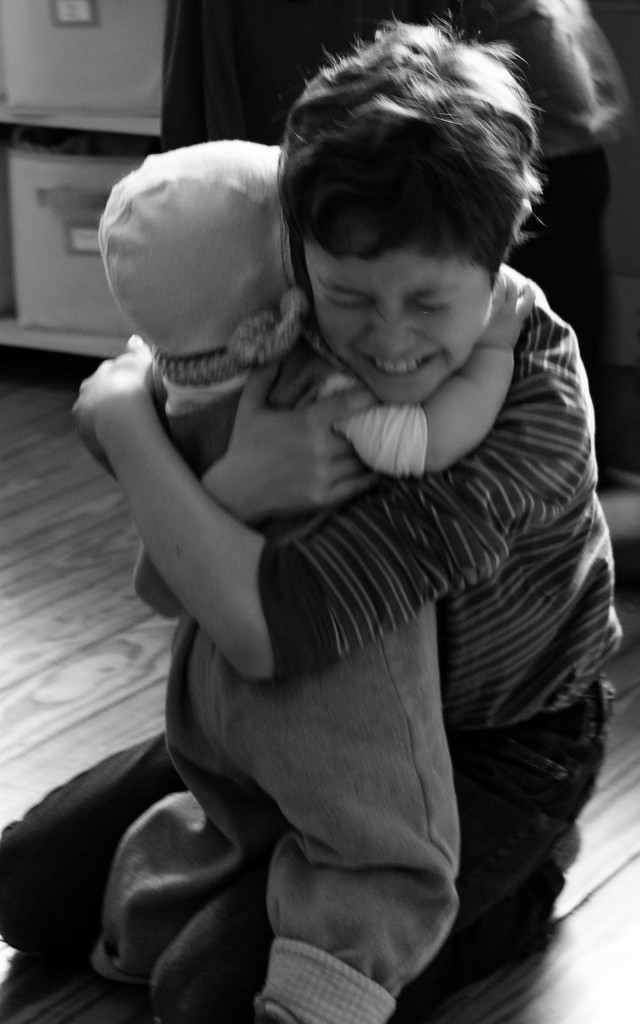 This in one determined little person!  She spent a large portion of the day practicing walking, mostly on her own, but occasionally with some assistance.
The weather was just right, so I planned for a light morning of book work in order to get outside early to work on the igloo we are building as a part of Galen's native peoples studies.
The trampoline is clear!  Most of the snow on it went towards igloo building.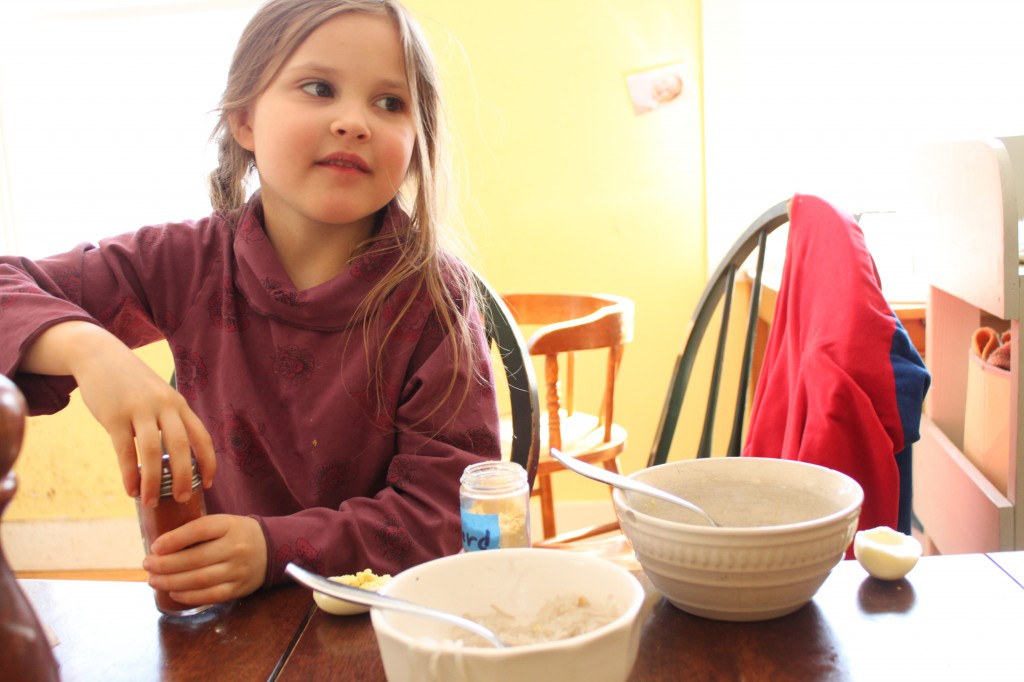 She insisted on turning her single hard boiled egg into a deviled egg.
Back at it.
Reinforcements!  Thank goodness.  I was beat.  This project has been rather intense at times.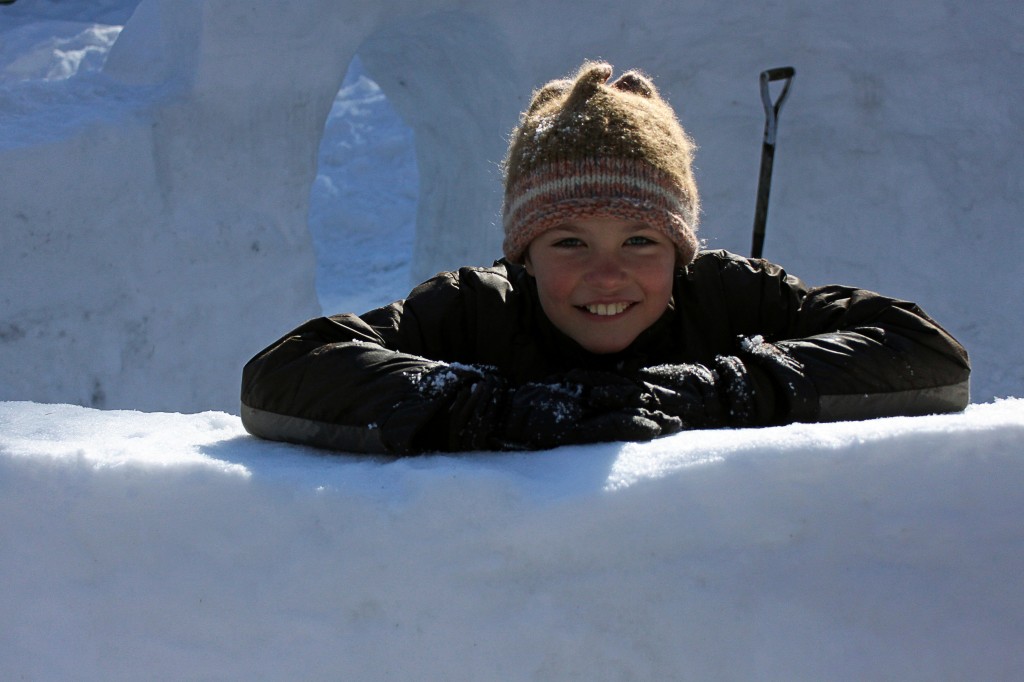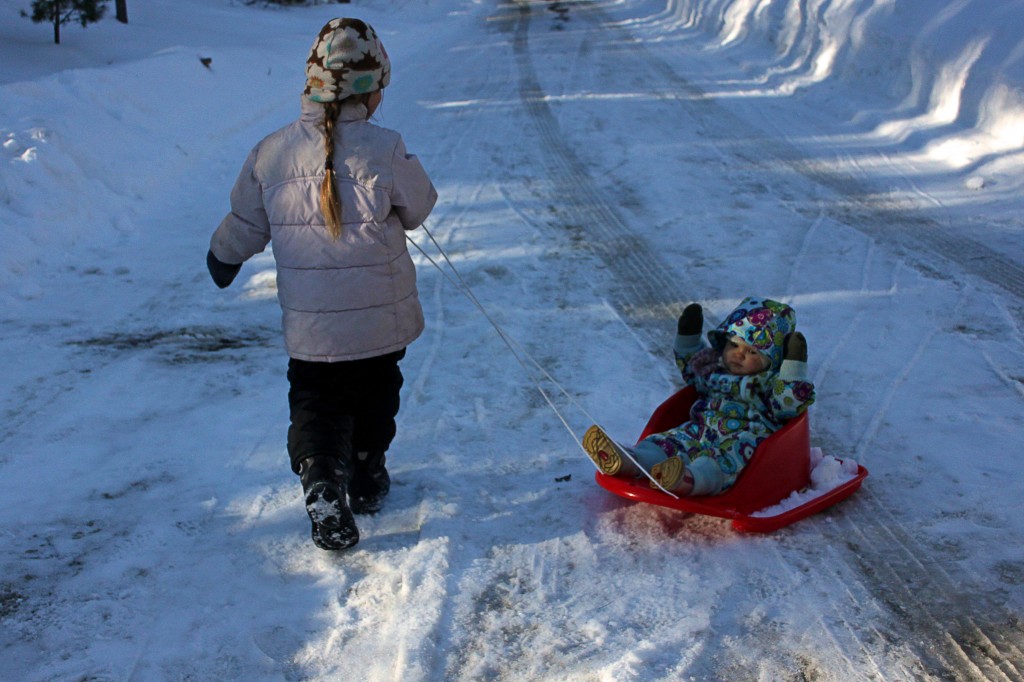 I left construction in their capable hands and took my girls for a little walk.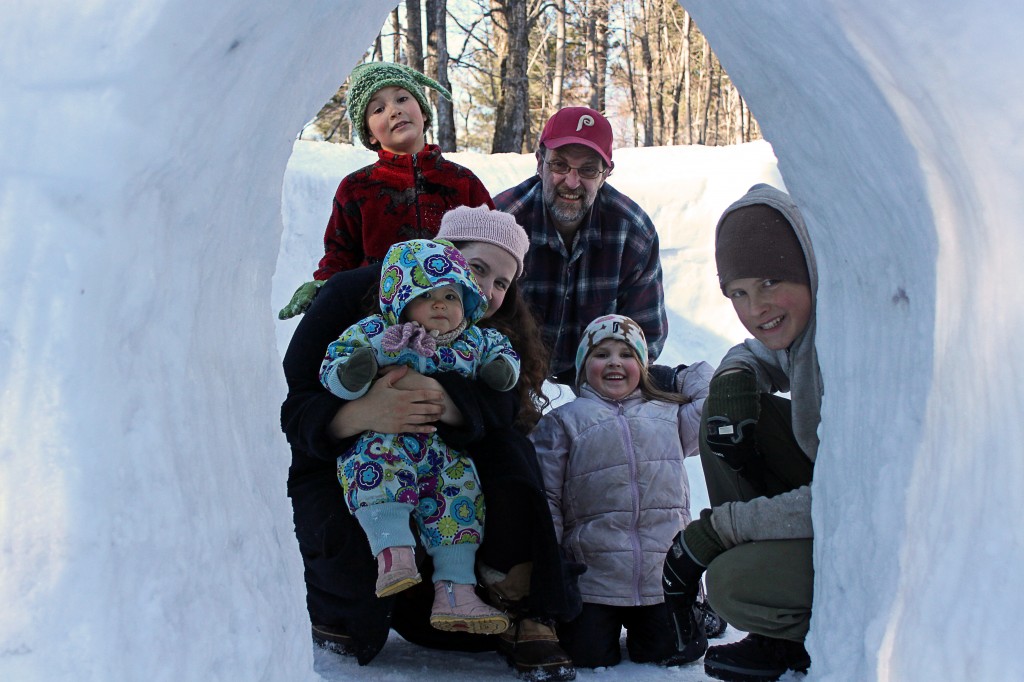 More trouble with the roof, causing dinner to be served much later then intended.  I think we have it under control now. (fingers crossed!)  Followed by a good deal of late night cooking in preparation for a very busy day tomorrow!