When I transferred my pictures this week, I found a whole collection of images of Mairi.  I must really be charmed by this current newly 6 stage and all of them together seem to kind of make up a picture of who she is right now.  I couldn't pick just one.  So instead I've put together a photo essay of sorts.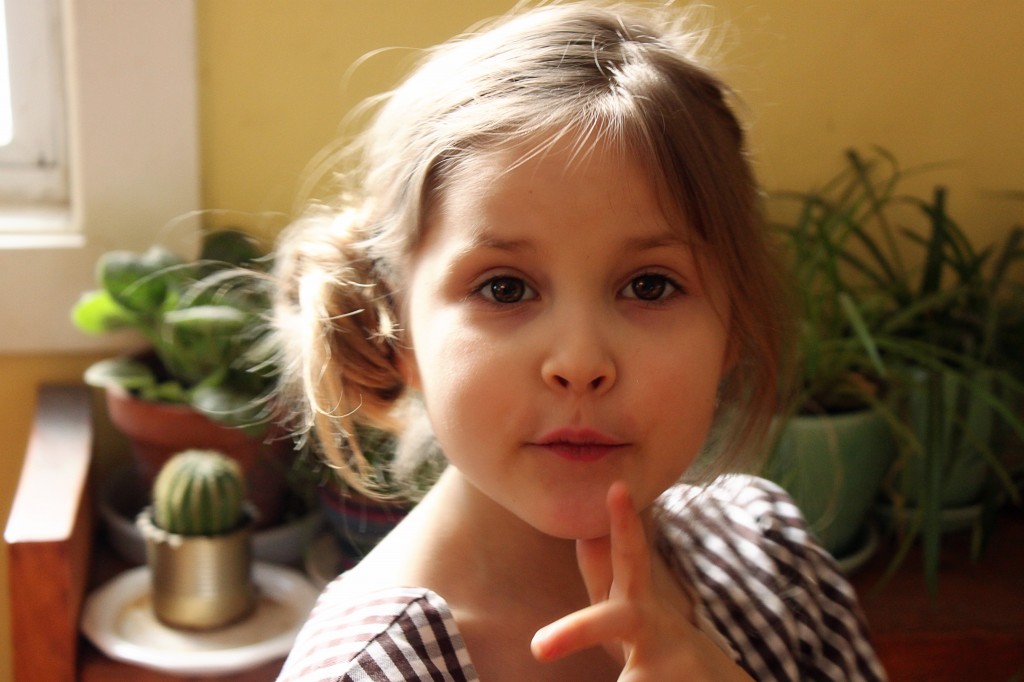 wanting to try to do her hair on her own
This is how she bowls…throw a ball, do a split, throw a ball, do a split.  That's also how she dries dishes, eats dinner, has conversations.
Learning to braid using playsilks.
She made herself fairy wings.
This one has been such a Daddy's girl lately.