I'm currently reading The Bodies of Mothers: A Beautiful Body Project.  It is stunning, transformative, powerful and true…sags, bags, stretch marks, leaking milk and all.  There are essays and snippets of poetry, but most of the appeal lies in the stunning photographs.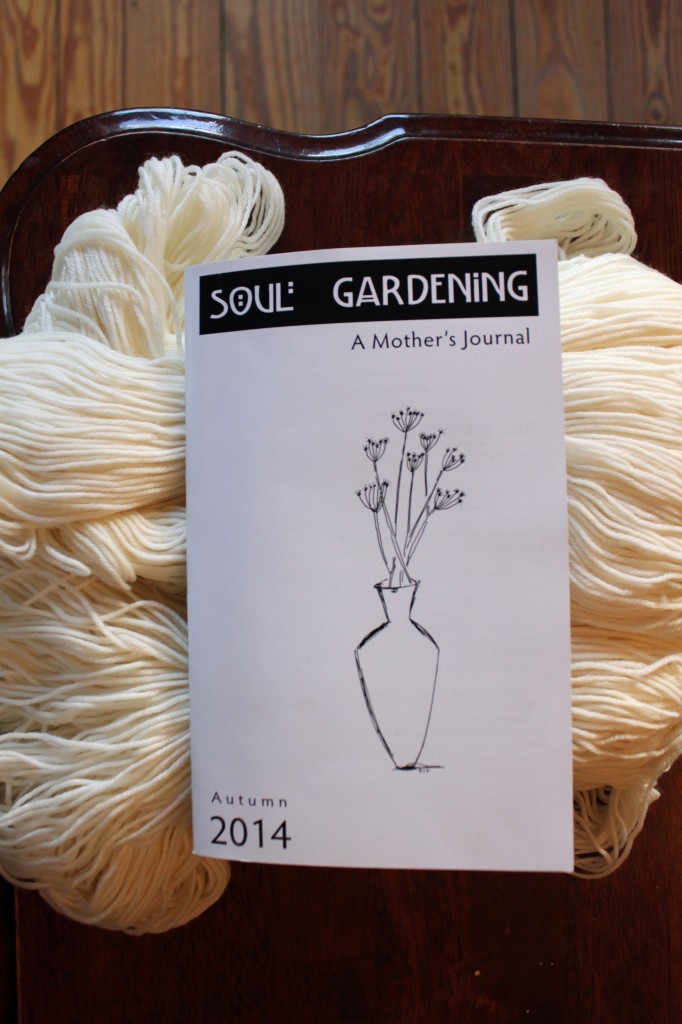 As that is a big coffee table style book, not suitable for, say, laying and nursing, I am also reading Soul Gardening, which is a journal for Catholic mothers.  I am not Catholic, but I am a mother, a mother who is open to inspiration and encouragement from all sources.  This issue in particular contained so much goodness that I'm actually reading it through for a second time.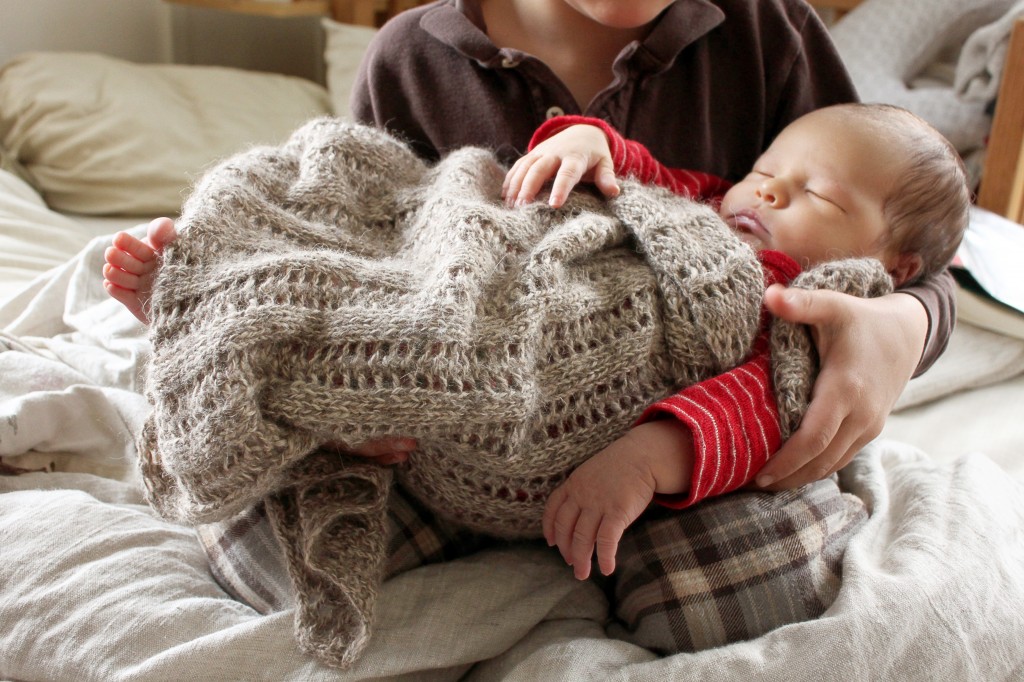 I don't believe I ever officially posted about the blanket I made Seraphina while I was pregnant, though pictures of it showed up all the time when she was tiny.  I still love and use it.  As the weather gets colder she is wrapped in it more and more often, but I designed it to be the perfect sort of blanket for wrapping a newborn and this darling girl of mine is not getting any smaller.  And so I find myself knitting another blanket, in creamy snow white, this one a toddler sized blanket that she can grow into.  I don't yet know if it's to be a Christmas present or a birthday present.  It makes more sense to give a blanket at the beginning of winter rather then the beginning of spring!  But I don't want to rush it just to finish in time.  I'm currently working on the simple garter center panel, making it just right for times when I want to be knitting, without paying the slightest bit of attention to my knitting.