"This is what I'm thinking; real women, with real bodies and complicated lives, with all of the true to life sewing disasters and fashion faux pas, but also the possibility of developing a genuine, soul-satisfying sense of unique personal style that's entirely one of a kind in a way that only hand-made can be."
I said it, so now I have to live up to it.  Even when I don't feel well and the sun won't cooperate and I'm too tired to actually do anything with my hair and I'm not sure how I feel about the clothing I'm sharing or how it looks on me.  Because there is truth in all of that.  This is my real life, my friends, more days than not.
Because of some of my health problems, I have a really hard time wearing anything fitted around my waist, which is quite limiting and frustrating.  I pretty much live in leggings, hence my proclivity towards dresses and tunics.  But when doing outdoor work there are times when leggings just don't cut it.  I've been trying to figure out a solution to this issue for a while now.  When I saw this chambray jumpsuit, I thought that just maybe something along those lines might be the answer?
In looking around I kept finding advice on pairing a style like this with a statement necklace and gladiator heels (am I getting any of these terms right?!?), and I'm all like, "You know, with a frumpy old cardigan and maybe a battered sun hat, that might just be the thing for hauling dirt…"
I really dread being perceived as trying to be trendy.  It's a strange hang up.  I sometimes get upset when the styles I like become fashionable.
All the same, with hopes of comfortable and productive gardening, I found myself a chambray jumpsuit on deep clearance and took the plunge…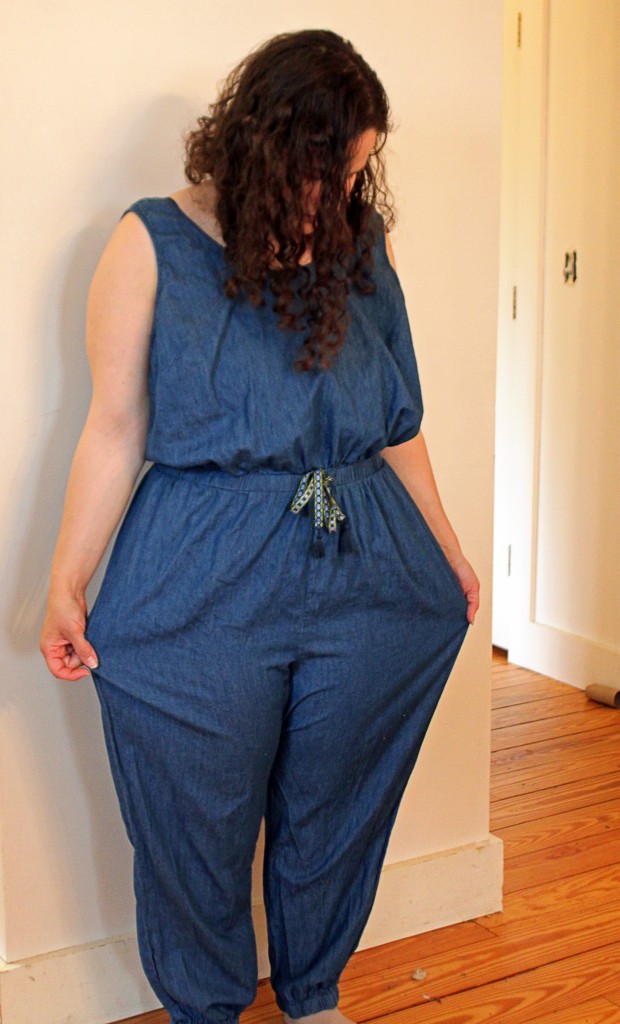 When I took it out of the box Steve looked at me with some concern and asked if I was buying maternity clothes.
After quite a bit of altering, this is what I ended up with: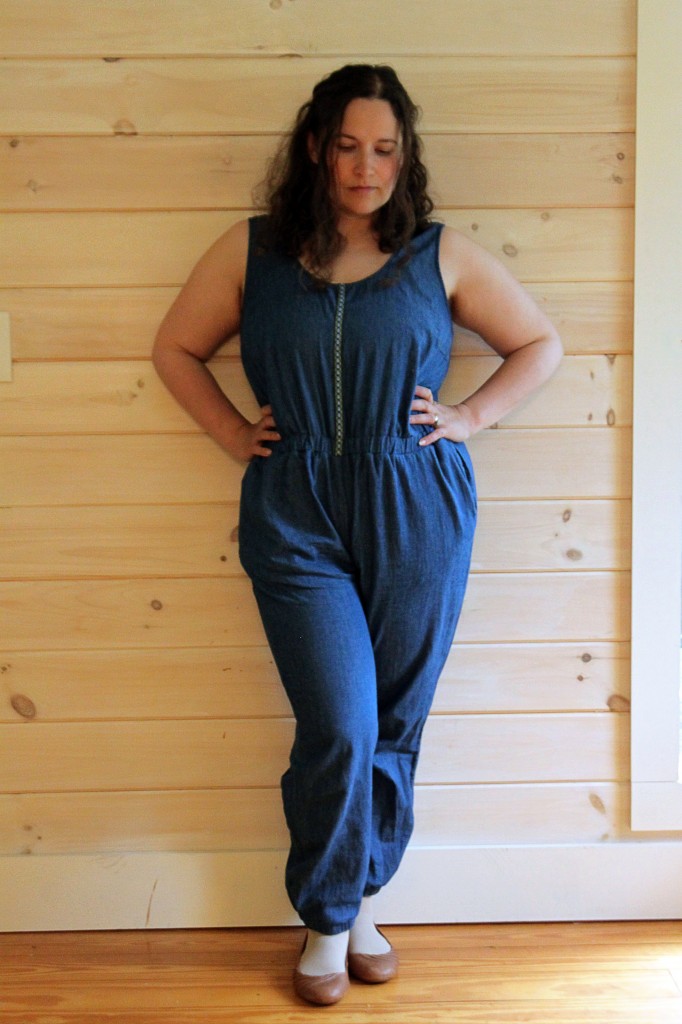 I'm still not thrilled with the below the waist bagginess, but I didn't want to risk restricting range of movement.
Before and After: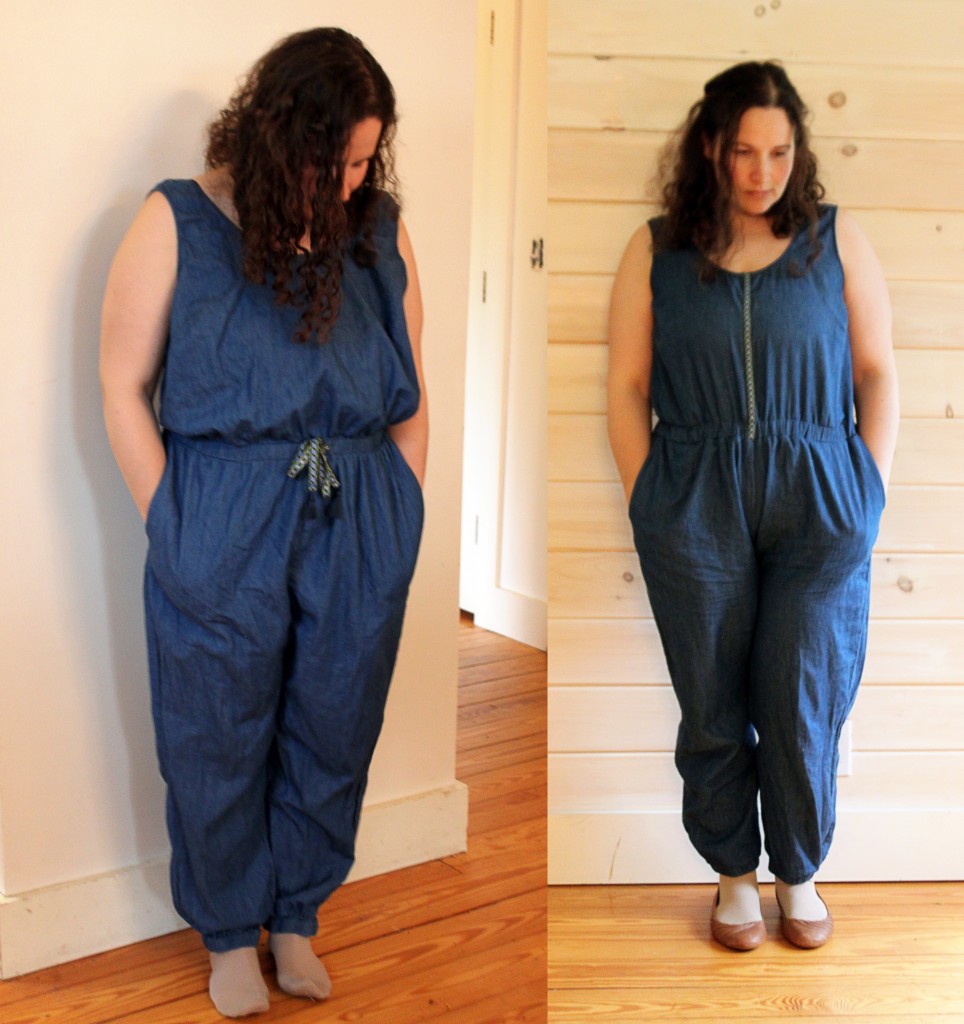 I think it likely would have been easier to make one from scratch, I literally rebuilt every part of it.  I'm not sure how I feel about it. The jury is still out (to be frank, I feel a bit silly).
Did anyone else do any experimenting with clothes last week?