I should so be in bed right now, I really, really should, but I'm up making squash cookies instead.  I guess I'm not yet out of the habit of staying up late with sweets.  But, hey, if I bake at night, while everyone else is asleep, I get to lick the spoons for once.  If that's not worth a little missed sleep, well then I don't know what is…
As promised…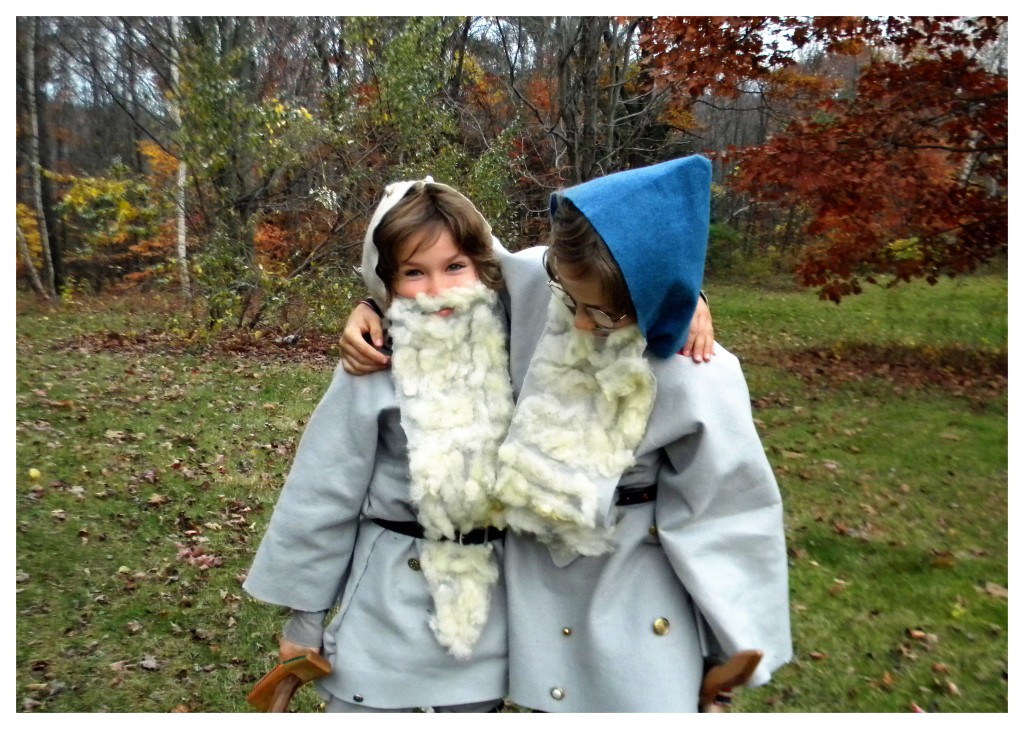 I present you Thorin and Filli, from The Hobbit
.
.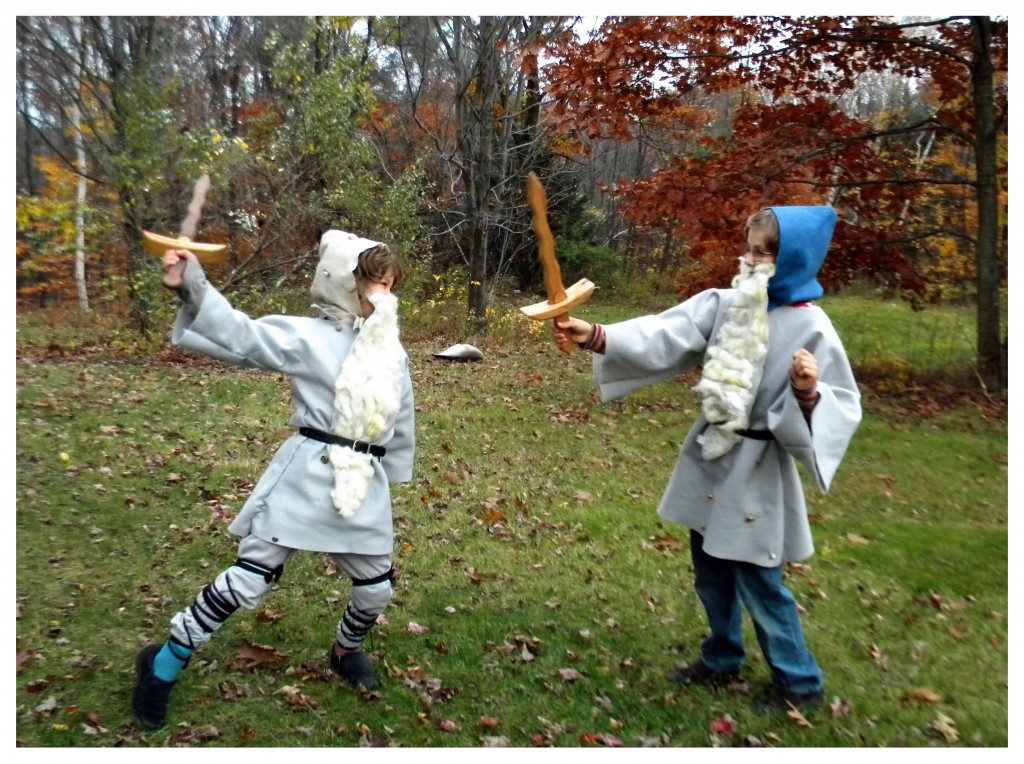 They made their own costumes again this year.  These two boys of mine are just awesome. Really, what more can I say??  They are constantly making me smile.
On  to the mouse…
Not just any mouse, mind you, but one Mr. Jeremy Mouse (any Tiptoes
fans out there??).  Little Jeremy is a bit pouty in these pictures because Mommy couldn't find her face crayons in order to give him proper whiskers (I improvised with lipstick for his pink nose!).  Poor little mousling!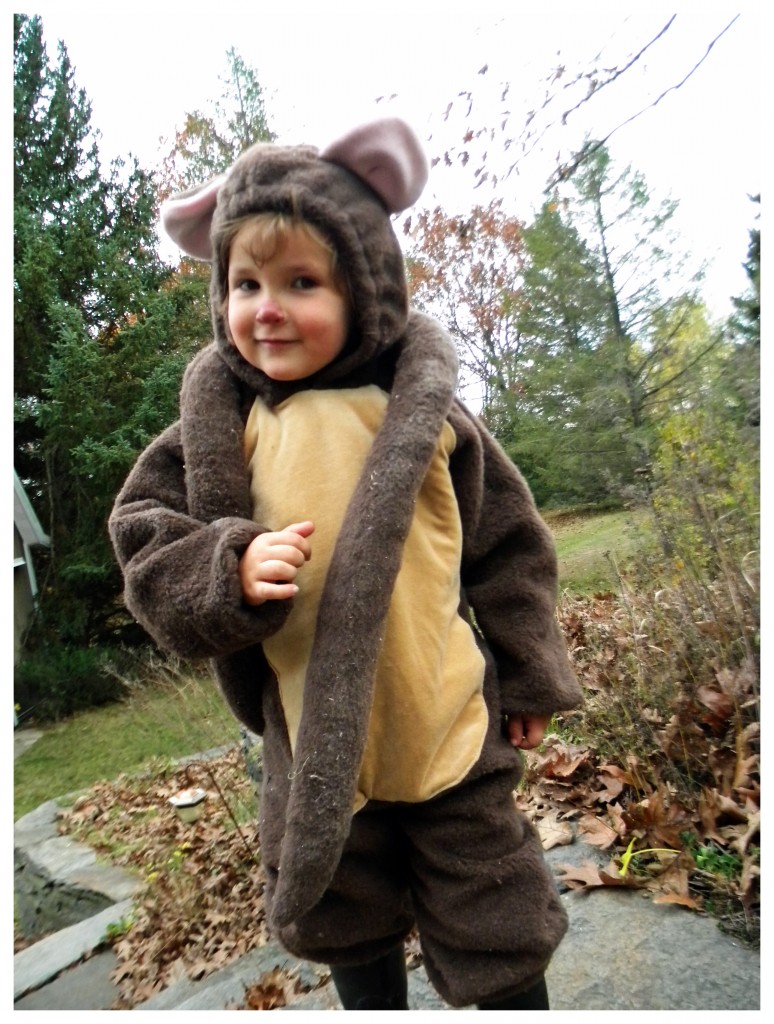 The pattern is Kwik Sew 2711, which doesn't include a mouse variation, but I used the cat and altered it to make it mouse-like.  With an extra long tail that doubles as a scarf.  Practical mommy, silly, ridiculous, person that she is, wanted to make a shorter tail, but dear little Jeremy would have none of that.
And the Wee Fairy Girl.
I had no idea where I was going with this costume until I got there.  The consensus was that she was to be a flower fairy.  I asked around and that was the idea that everyone liked.  Originally, she was to be a black-eyed-susan fairy, but somehow along the way she became a rose fairy.
I had and idea for the dress, but I wasn't sure how I wanted the crown to be.  I played around with making one of these.  It turned out much larger then I was anticipating…and then I had no idea what to do with it.   But I had made it, so I wanted to use it…
In the end I wove it into a crown and just let it be, though up until the very last minute, I was still thinking, "maybe I should add some leaves, or undo it altogether and use it somewhere else…"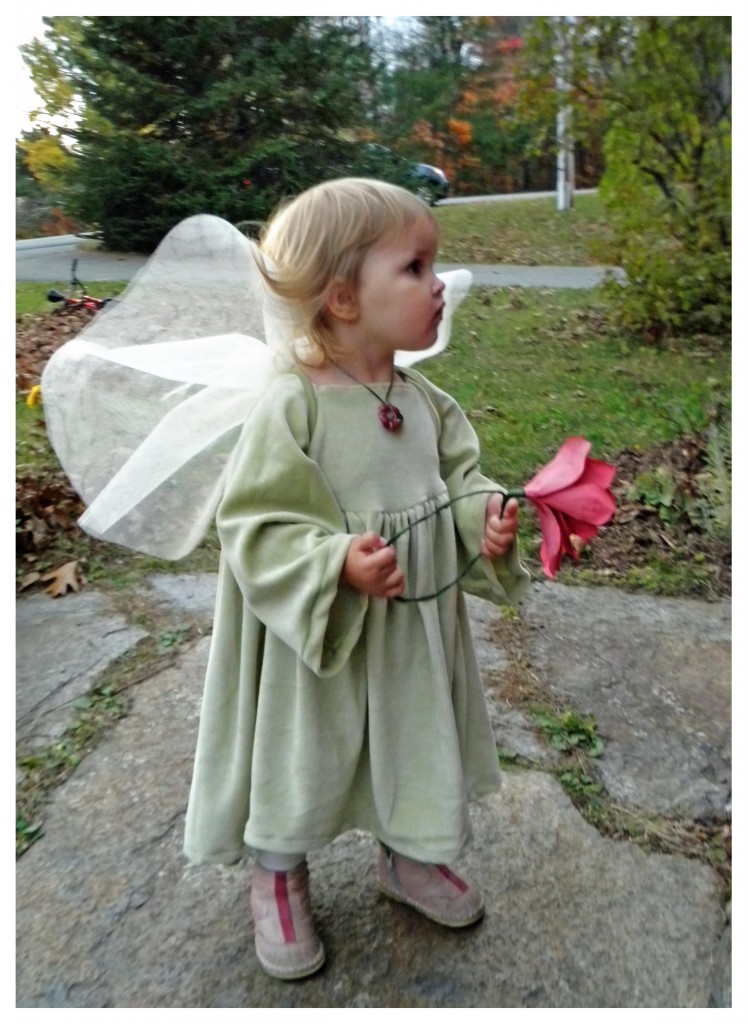 The dress I whipped up on the fly being inspired by, but not in possession of this pattern.  And the wings are nothing more then some scrunched crinoline and fold-over elastic.
Both the costumes I made were almost entirely from things I had around (everything except for the supplies for the crown and the crinoline) and that heavily influenced what I opted to make.  Well, maybe not what, because they made that decision, but how.  I've been trying to focus on getting creative with what I already have.  Everyone seemed content with the results (lack of whiskers aside), so all is well.