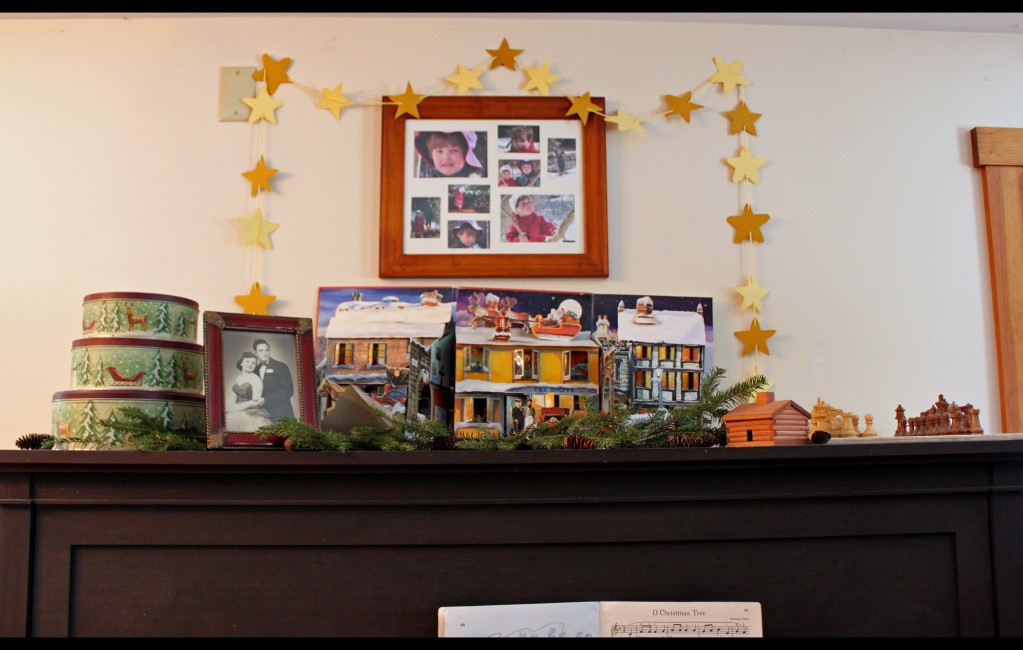 Since I already had pictures, but never got the chance to post them.  Besides, Christmas isn't quite over for us yet.  My sisters rolled into town last night and my parents will be here tomorrow morning, at which point Christmas part II will commence.
This spot was a lot less crowded just at first.  The kids found the Victorian pop-up village in one of my boxes.  It's actually an advent calendar.  I wasn't going to bother putting it up since we already had two advent calendars, but everyone wanted it, so it got tucked in behind.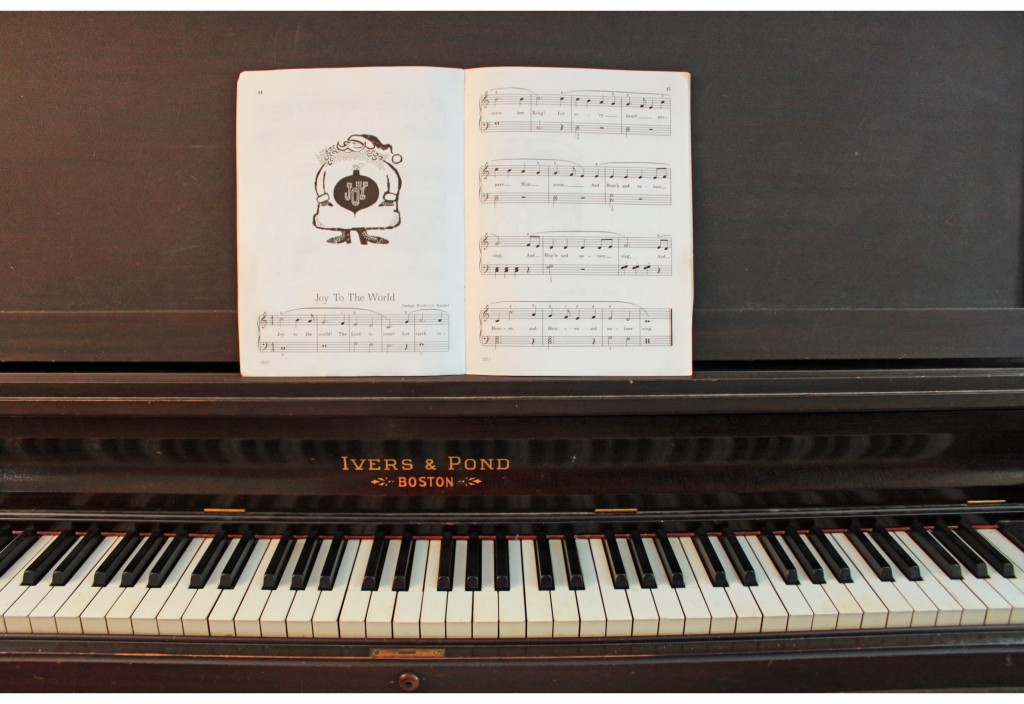 Christmas sheet music makes me happy.  Especially when it's being used.
I love scattering evergreens around the house at this time of year.  They are readily available, all natural, free, beautiful and smell nice.  You can't beat that.  I know the dropping needles can be an irritation to some people, but with four kids, we have to sweep/vacuum so often that it really doesn't make any difference for us.
The tins came from a rummage sale over the summer.  I wasn't sure what I would do with them, but I figured I would something.  There are actually some holiday sweets hiding in the middle one (shh!  don't tell!).
Happy New Year Everyone!  It's beautiful here today and I'm looking forward to going out for a walk, and maybe a little sledding.  Plus there are birthday sweaters to finish up, we're getting so close!  And sisters to sit and chat with.  All in all, I'd say it's going to be an excellent start to the new year.