I made a wearable muslin of the Esme Top pattern by Sew Liberated.  I used some leftover flannel from the kid's Christmas pajamas two years ago. I really like the pattern, and the cut of the top in general, but I am having some sizing issues.  Going off the size chart and what I guesstimate my bust measurement will be postpartum, it tells me I should be making a size 16.  This didn't really sit right with me, since for a loose fitting top like this my gut was to go with a size 6.  Also, I just made a dress by this same designer where a size medium was clearly sufficient.  To be safe I went with an 8.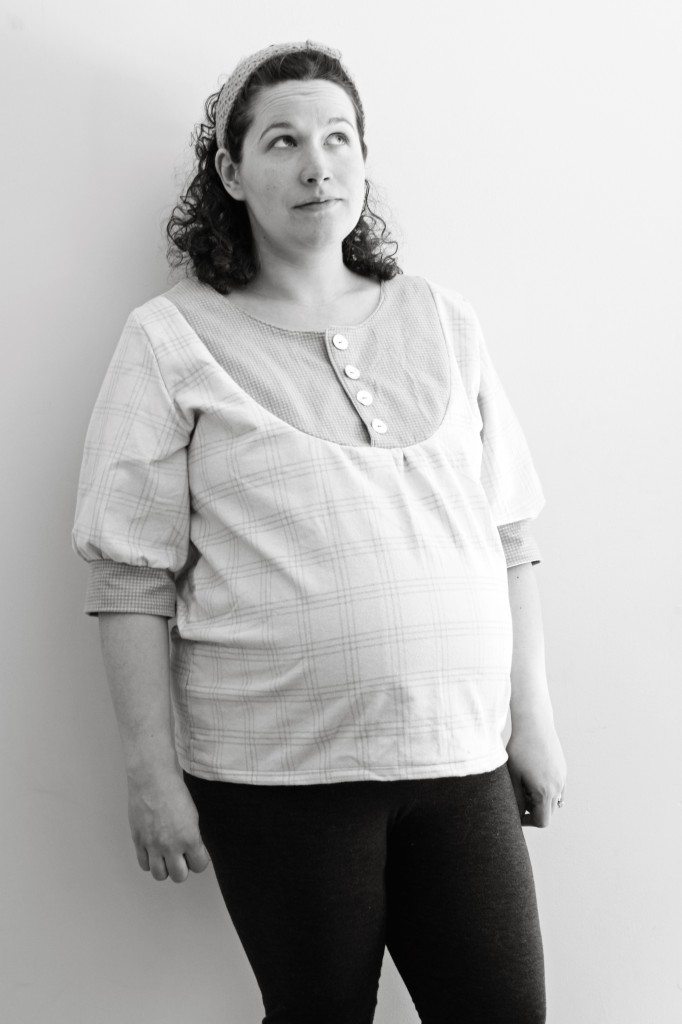 Why yes, this is the top that's supposed to be 4 sizes too small for me postpartum over my very full term belly.  Perplexed?  Me too.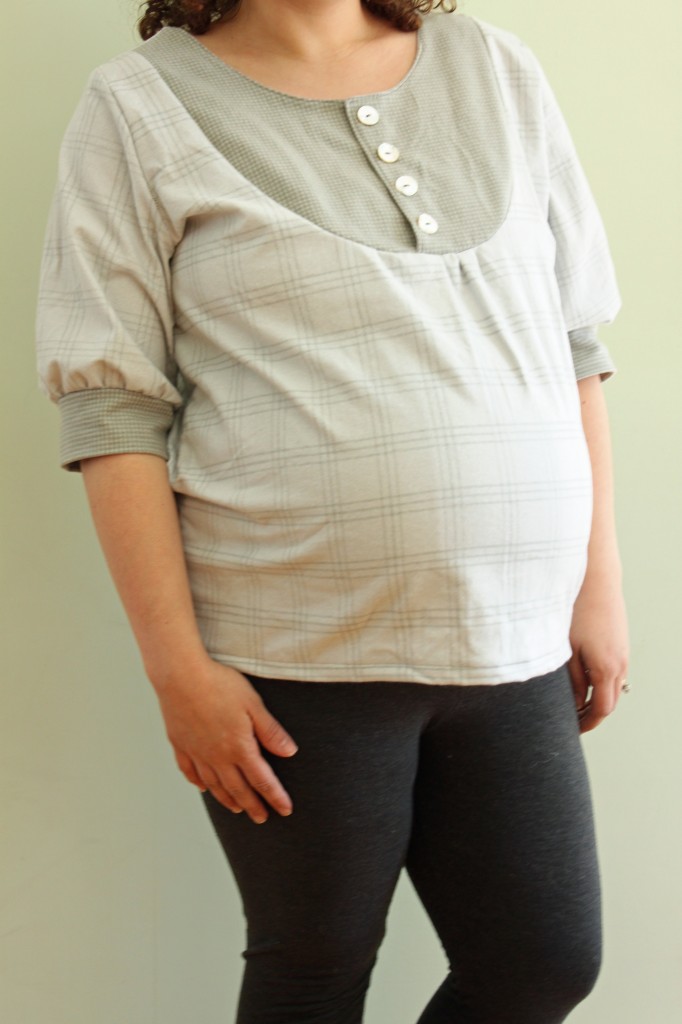 I know it's supposed to by very flow-y-loose-fitting, but I guess I wasn't expecting it to be so much so as to accommodate 40+ weeks of baby.  I had plans to lengthen the pattern and make a dress out of some really lovely blue linen, but I think I might want to see exactly how this falls on the body I intend it for before committing myself to that.  I will say that this top is really soft and seems quite comfortable and I'm very much looking forward to wearing it after the baby comes.
About the buttons…they are just sewn on the front button band.  I sewed a single snap inside to keep it closed.  Only one because that was what I had.  I convinced myself that this was to make for easier nursing access, but I think it really had a whole lot more to do with the fact that I really, really hate sewing button holes.